June 3rd, 4th, 10th, 11th : Turtle Awareness Project.
Thanks to the Communty Foundation, the Turtle Awareness Project was possible. Leaders included Kenny Ruelland of reptileandamphibianadvocacy.com with his live turtles and snakes as well as two Biology students from Queen's University. Tradititonal Knowledge Keepers were present at each event to share Indigenous teachings. In addition, artefacts and printed materials were generously loaned from the Kingston Field Naturalists and donated by the Toronto Zoo's Adopt a Pond program. A craft was organized where kids could paint rocks into turtles.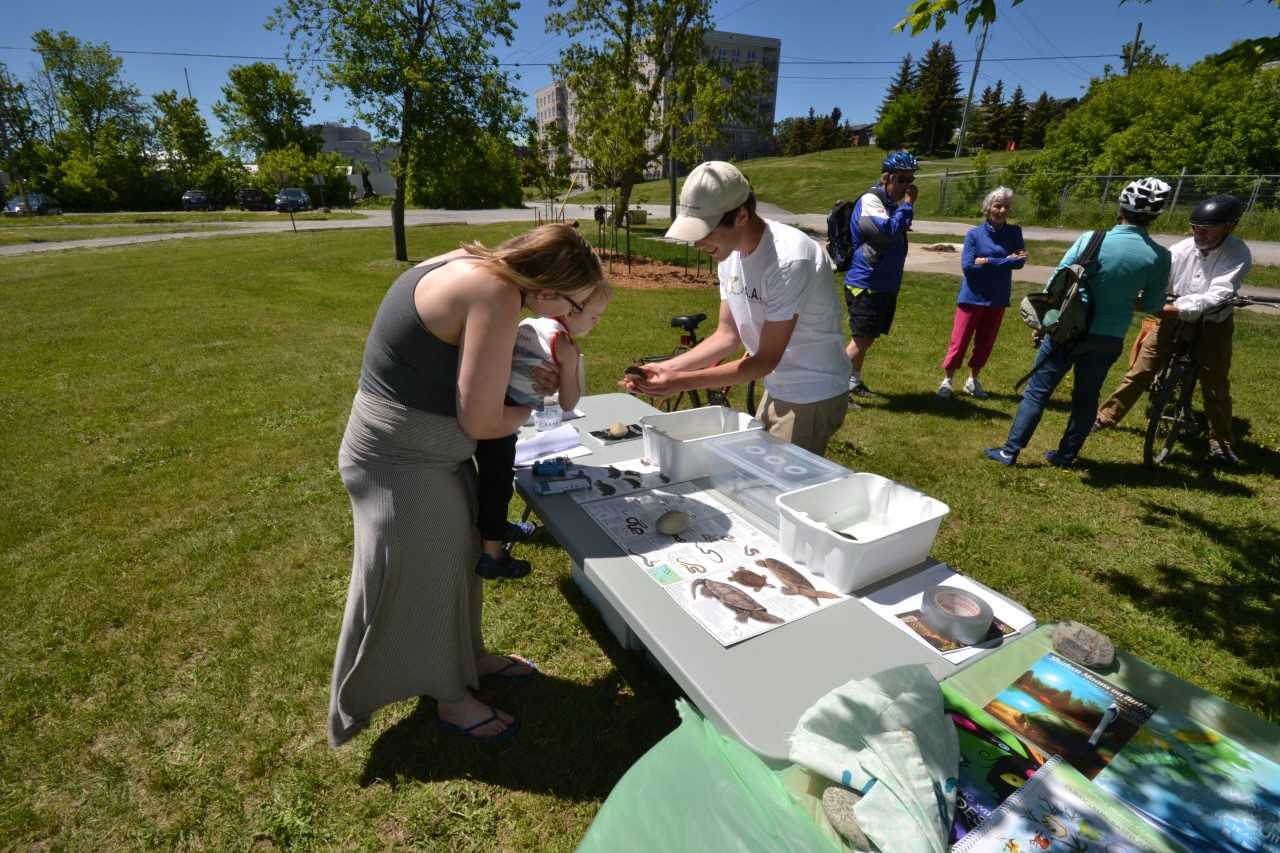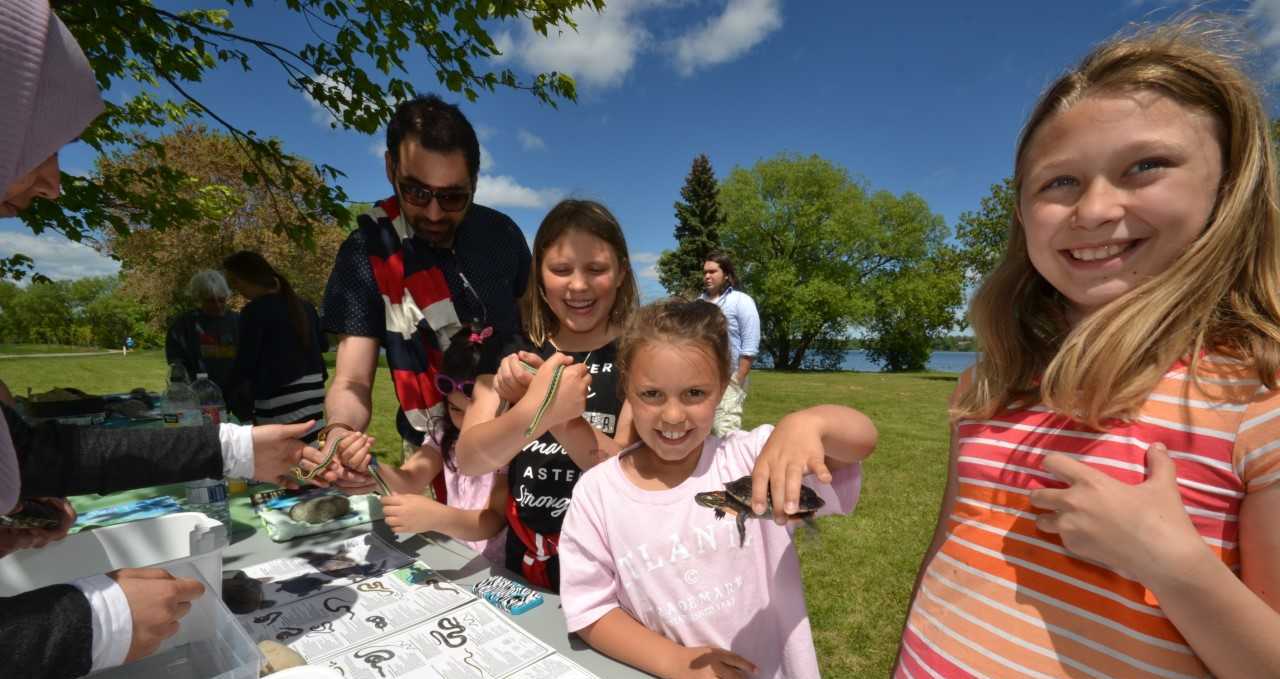 June 5 : Welcoming C3 and creating bird, bee and butterfly houses.
C3 is a boat that is travelling up the Atlantic, through the Northwest Passage and down the Pacific. Participants include scientists and artists and a diverse group of citizens. On June 5, they stopped in KIngston and were welcomed to Doug Fluhrer Park by the Friends of Kingston Inner Harbour. Thanks to support from Lee Valley, participants built some bird, bee and butterfly condos that will be installed in the park at some future date. The visit also included a shoreline walk observing wildlife, traditional Indigenous teachings as well as a drum circle led by Yessi Belsham Rivera.
June 10 Grand Opening – Urban section of the K&P Trail
June 10 marked the official opening of the Urban portion of the K&P Trail complete with bench dedicated to Doug Knapp, the K&P Trail's initiator and 35 year supporter, ribbon cutting and displays along the trail by 40 or so different organizations. The Friends of Kingston Inner Harbour are happy to have had the opportunity to support this K&P Trail initiative in recent years.
https://cityofkingston.maps.arcgis.com/apps/MapTour/index.html?appid=efca572f91d24cddac817af7d2fb5ab0
July 18 Wheelchair Rally on new K&P Trail
Wheelchair Rally
In recent years, policy has been to integrate people with disabilities into the community at large. However, this has meant that no events have occurred specifically for smaller groups within the disabled community where they can have a chance to share fun experiences. The Wheelchair Rally hopes to fill that gap. In partnership with Easter Seals Ontario and the Kingston Community Health Centres, we are organizing an event where wheelchair users will go from Doug Fluhrer Park up to Quattrochi's and back. Refreshments and a craft will be provided. We are grateful to the Community Foundation's Canada 150 grant program for supporting this event.
August 21-26 – ON THE WALL street art festival with Celebration of the Arts on Sat, Aug 26.
We are grateful to the Community Foundation's Canada 150 Grant program for their support for the Celebration of the Arts that will occur on the final Saturday of this event – Aug 26. The Celebration of the Arts is a participatory arts event where participants will be free to join in one or more arts activities.
The street art event, ON THE WALL, will go from Aug 21 – 26. On June 6, Council unanimously supported waiving the graffiti by-law for a week to allow artists to create works on the wall without fear of arrests or fines. In 2014, this event won the Kingstonist's award for being the most exciting new arts event of the year.