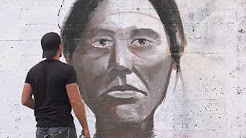 Click here to watch a film documenting the artists, the art and the celebrations of Kingston's 2017 Street Art Festival. Many thanks to all those who allowed me to film them and their work. My deepest apologies to those I was unable to include in this short film. Congratulations on a great event.
On the Wall Street Art Festival,
Douglas R. Fluhrer Park, Kingston, ON. August 2017
ON THE WALL
Kingston's Renowned Street & Participatory Art Festival is Back
August 21st -26th
Doug Fluhrer Park, 2 North Street, Kingston
In 2014 the "On The Wall" street art festival won the Kingstonist award for being the most
exciting new arts event of the year in Kingston! With such a tremendous community response we are thrilled to be bringing it back for 2017 bigger and better than ever. With all this buzz it's no wonder we have already been voted as one of the TOP 5 things to do in Kingston during the month of August, with local dignitaries slated to attend.
Grand Celebration Finale on Saturday, August 26 11:00am – 4:00pm
Over 25 artists have registered to showcase their skills alongside local community groups and businesses offering family-friendly services such as:
Trailhead – Try out kayaking and stand-up paddle-boarding on the river
Parcours – Try out their lively stunt-acrobatics
Kingston School of Dance -Learn interpretive dance
Kingston Pipe Band – Give bag-piping a try
Blue Canoe and Storefront Fringe – Improv
Yessi – Drumming and Zumba
Kingston Broadsword Academy – Discover your medieval self
Great food – Juicy Kiks, Mio Gelato, Glocca Morra, You Found Us
All are encouraged to drop by Doug Fluhrer Park (Behind RideauCrest Retirement home) and see the artists in action while sampling what our great local vendors have to offer.
Should you have any questions feel free to email Mat Poirier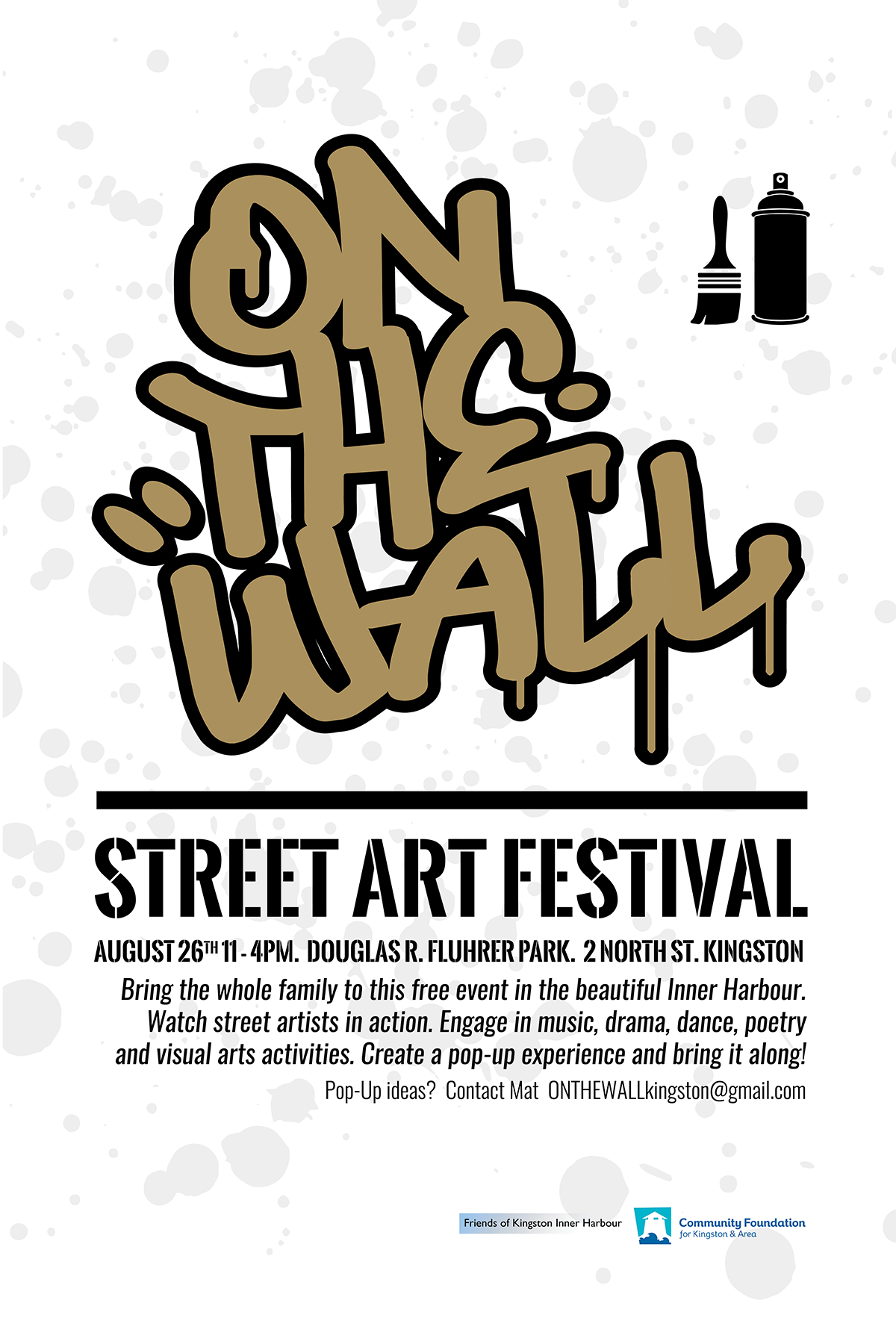 On the Wall, 2017
To celebrate Canada's 150th, the Friends of Kingston Inner Harbour, along with a group of artists, will collaborate with the City of Kingston to organize a second iteration of ON THE WALL this August 21st – 26th, 2017.
Call for Proposals – Deadline July 9th, 2017
Proposals must be emailed to ONTHEWALLKingston@gmail.com or hand delivered to the Tett Centre. See poster for details.