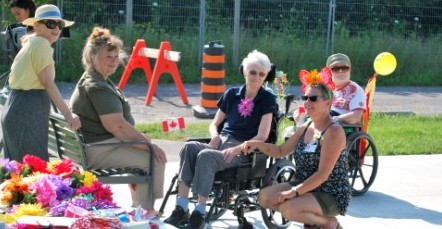 The Friends of Kingston Inner Harbour were delighted to receive an award from the
Kingston Municipal Accessibility Advisory Committee for their Wheelchair Rally event, held for the first time in July, 2017. The award was given "In recognition of the significant contribution beyond legislated requirements your organization has made towards improving access and inclusiveness for persons with disabilities in Kingston". This event was possibly a first of its kind in Canada – an event specifically held for wheelchair users and their friends. It was designed to celebrate the new K&P Trail and to demonstrate how facilities created to accommodate disabilities can also be of huge benefit to the community at large.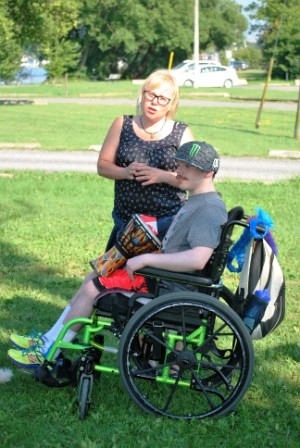 The event was organized in partnership with Easter Seals Ontario and the Kingston Community Health Centres and supported by the Community Foundation for Kingston and Area and with a generous contribution of fruit from Quattrochi's and goodies from the Bread and Butter Bakery. The plan is to make this a yearly event.
Thanks so very much to our partners in this venture, to everyone who submitted recommendations for us to receive this award including Wayne Westfall, wheelchair user, Christine Bell of the Kingston Community Health Centres, Krista LeClair of Easter Seals Ontario and Margaret Hughes and Kathleen Satchell, local citizens. Special thanks also to Audrey Helmsteadt as well as to Jean, Sarah and Julia Paquin, local Friends of Kington Inner Harbour volunteers, for their wonderful organizational skills and helping hands.