Dear Friends of Kingston Inner Harbour.
June has been an amazingly active and exciting month with our Turtle Awareness Project and our Turtle Tally:
Fifty one turtle nests covered so far + great turtle video
+ July events etc. Here we go —–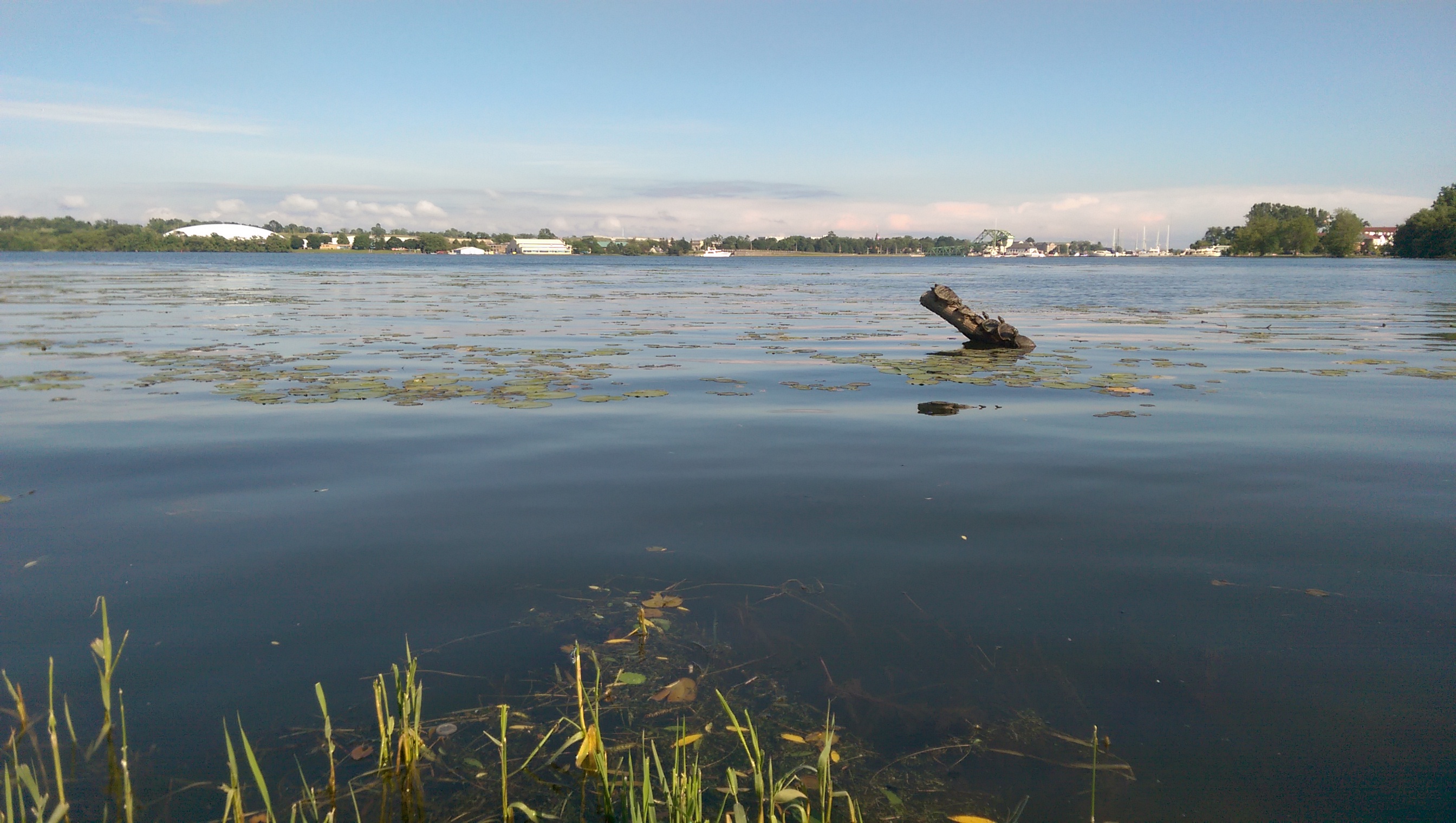 1) GREAT VIDEO of our Turtle Awareness Project!
2) FIFTY ONE TURTLE NESTS COVERED SO FAR
3) EATING LAKE ONTARIO 2 – July 5 – waterkeeper.ca
4) ON THE WALL: CALL FOR PROPOSALS – Deadline July 9.
5) WATER WALKERS EVENT – July 12
6) REVISITING THE SHORELINE SHUFFLE – July 15
7) WHEELCHAIR RALLY EVENT – July 18
8) FUNDRAISING CONCERT: VISION FOR KINGSTON – July 23
9) ENGAGE FOR CHANGE WEB PAGE
10) NORTH KING'S TOWN UPDATE
11) PEGGY BAKER'S CALL TO YOU – July 8 for Aug 21 – 26
12) INTERESTING ONLINE LINKS: now not to mow rabbits, disturbing turtle destruction + surprising great lake tsunamis

1) DAVE MCCALLUM'S EXCITING AND FUN VIDEO:
Our Turtle Awareness Project.
If you are looking for a wonderful videographer, here he is!!!
https://www.youtube.com/watch?v=8RwNFJzsBzI
We are so very grateful for his interest in our turtle projects.
BTW – He is interested in making videos of turtles laying so if you see one do call him and he will try to get there.
His cell is 613-217-1126

2) FIFTY ONE TURTLE NESTS COVERED SO FAR!
– and counting!
On Tues, June 27, two Queen's Biology students, Aaron Sneep and Dayna Zunder, came to Doug Fluhrer Park to GPS locate the nests we have covered so far over the last couple of weeks- 51 in total! Typical nesting season is May/June but there was no observed laying at all this past May. Now they seem to be making up for lost time. Thanks so much to Steve Lougheed and Sonia Nobrega at Queen's for facilitating this. Tuesday morning was actually really interesting and luckily some of us were able to see some Northern Maps laying as well. I even watched one finish up covering her nest and quietly walk to the shore and slip into the water. A first for me!
Some of the nests are nearing the two week time period for removal of the covers. As gestation is supposed to be 80 – 90 days, I don't think we need to be too rigid about exact dates for removals but the covers should certainly be removed by 3 weeks. The 2 week period following laying is evidently when they are at the greatest risk of predation due to heightened smell.
We decided to have Dayna and Aaron GPS locate both actual nests where nesting had been observed as well as the suspected (but highly likely) nests that had also been covered – because in some cases the permanent marker had washed off and we couldn't actually be sure which was which. Live and learn!
I'm suggesting that an alternative to permanent marker could be putting the information on a post-it in a ziploc bag and placing it under the screen. Dayne and Aaron have said they are willing to return in a couple of weeks to do another reading which is great.
I also made note of the predated nests to date. I recorded 8 predated nests that we had not covered and 2 predated nests that had covers. So it would seem that our covers may be helping to some extent.
We are extremely grateful to Lesley Rudy for collecting the sighting reports and submitting them to Ontario Nature. We are collecting really useful information for a grant application for next year where we actually hope to be able to GPS monitor some of the turtles to learn more about their habits and habitat.

3) EATING LAKE ONTARIO 2 – July 5 – waterkeeper.ca
What: 3 course meal, local wines, $39 per person
When: Wednesday July 5, 2017, 6:30pm (take the 6pm ferry!)
Where: Wolfe Island Grill – 1222 Main St, Wolfe Island
NOTE: Call for reservations: 613-385-1515
Ever wonder if you can eat fish from Lake Ontario? (Yes you can!). Are there still commercial fisheries in the Great Lakes? (Yes indeed!). Do we all need more information about this topic? (Yup!).
Eating Lake Ontario 2 is your chance to learn more about these important questions. Chef Matt Hewson of the Wolfe Island Grill is cooking up a 3-course dinner of fish from the Great Lakes, along with optional wine pairings from Prince Edward County. Colin Lake from the Ministry of Natural Resources will speak about the past, present and future of fishing in Lake Ontario, including Wolfe Island.
http://www.waterkeeper.ca/events/2017/6/23/kingston-wolfe-island-culture-festival

4) ON THE WALL: CALL FOR PROPOSALS – deadline July 9
If you are an artist, or have a friend who is an artist or know community groups who include artists please share. The event will run from Aug 21 – 26 ending with a Celebration of the Arts on Sat, Aug 26.
Register at ONTHEWALLkingston@gmail.com or hand deliver or mail to Friends of Kingston Inner Harbour c/o Mat Poirier, Tett Centre, Studio A, 370 King St. West, Kingston, by MIDNIGHT JULY 9.
Artists who complete works by Saturday will receive $100 to help cover the costs of materials.
More info? Contact Mat Poirier at ONTHEWALLkingston@gmail.com.
Also see poster at the end of this e-mail.
To register you need to submit:
a) a sketch including dimensions and colours,
b) a list of materials being used,
c) images of 5 low resolution jpeg images of your work, and
d) a brief artist statement including your name, address, phone number, a short bio, and why you would like to participate in this event.

5) WATER WALKERS – July 12
What: Grandmother Josephine has walked the equivalent of almost half way around the earth to promote awareness of the importance of water and the earth. This year will be her last walk as she is suffering from Parkinson's. You are warmly invited to join Grandmother Josephine and local Kingston water walkers.
When: Wed, July 12 Time to join walk to be announced.
Feast 5 pm.
Where: Locations to be announced on the following webpages:
www.facebook.com/FortheEarthandWaterWalk2017fromwesttoeast
www.motherearthwaterwalk.com
Live link for the water walker's Spot gps tracking.
When they are walking it updates every 10 minutes!
http://share.findmespot.com/shared/faces/viewspots.jsp…

6) REVISITING THE SHORELINE SHUFFLE – Opening July 15
What: The Shoreline Shuffle through photo and video
Where: Tett Centre Community Gallery, 370 King St. West
When: July 15 – 21: Special Opening Salute:
Sat, July 15, 4-7 pm. Yummy free refreshments.
NOTES: Su Sheedy is once again organizing this fun show that will also include a discussion of the city's Waterfront Master Plan so far. Show runs from July 15 – 21.

7) WHEELCHAIR RALLY – July 18
What: A celebration of the new K&P Trail for wheelchair users of all ages. In partnership with Easter Seals Ontario and the Kingston Community Health Centres, and thanks to a grant from the Community Foundation, the Friends of Kingston Inner Harbour are delighted to be involved in this fun and novel event.
Participants and friends will wheel from Doug Fluhrer Park up to Quattrochi's and back or as far along the trail as comfortable
Participants are invited to decorate their wheelchairs in red and white to celebrate Canada's 150th. Free refreshments.
A fun craft activity is also being planned for those interested.
Where: Meeting in Douglas R. Fluhrer Park south end. .
When: Tues, July 18, 5-7 pm
COME ONE, COME ALL!

8) FUNDRAISING CONCERT: VISION FOR KINGSTON – July 23
What: Concert to raise money for the OMB Challenge against the proposed 15 storey condo building at the old Capitol Movie Theatre in Kingston's downtown core. would set a precedent for further downtown high rise development. Do we actually want 30+ storey buildings in our downtown core?
Human Scale is important. Lower buildings in historic downtowns represent global best practice.
Who: John Rose, Savannah Shea Jazz Crew, The Groove Commute
Where: RCHA 3rd Floor
When: Sun, July 23, 2-5 pm
https://www.facebook.com/photo.php?fbid=10103471723525601&set=gm.143597912857217&type=3&theater

9) ENGAGE FOR CHANGE WEBPAGE
A number of people have been asking for this information to be able to participate in one of the talking circles dealing with Truth and Reconciliation.
http://www.historyandinnovation.ca/engage-for-change

10) NORTH KING'S TOWN UPDATE
The final version of the community visioning report that was approved by Council on June 6 is now posted on the City's website (cityofkingston.ca: NKT visioning report). The terms of reference for Phase 2 of NKT, which will look at all of the technical studies (land use, transportation, cultural heritage, etc.), is scheduled to be presented to Council in July.
More anon once the terms of reference have been posted on the website as part of the Council agenda.

Other NKT news…
One topic that was raised throughout the visioning process for NKT is brownfields – sites that are or may be contaminated due to past industrial activity. The City has a Brownfields Community Improvement Plan (CIP) that provides financial assistance to owners of brownfield sites to help clean them up and redevelop them. Much of the NKT area is already included in one of the community improvement project areas. The City is considering changes to the Brownfields CIP and financial assistance program. These changes focus on: improving the clarity of the program and simplifying implementation; targeting incentives to properties where environmental challenges are the most significant; and decreasing the financial burden on the municipality from future brownfield benefit payments while maintaining an effective incentive level. These changes will be the subject of a public meeting at Planning Committee on Thursday, July 6 at 6:30 p.m. in Council Chambers at City Hall. For more information, check out the City's website at www.cityofkingston.ca/brownfields.

11) PEGGY BAKER'S CALL TO YOU – July 8, 11 am – 1 pm.
I realize that this item is not exactly relevant to Kingston's Inner Harbour but as it such a personal passion of mine, I just had to include it.
Renowned Canadian choreographer Peggy Baker is looking for community members 16+ years of age, people of all ages and types, to work together for a short performance on August 26 at the Grand Theatre. No previous dance experience necessary. In the past two years, participants have included general community members as well as yogis, aerial artists, theatre artists, roller derby skaters and aging dancers like me. Participation is FREE.
Rehearsals will be in the evenings of the week of Aug 21 – 26.
Initial welcome + description of event and your role:
Kingston School of Dance at the Tett, July 8: 11 am – 1 pm.
At that time you can decide whether or not you would like to be involved. If you decide to be involved, I can personally guarantee that you will find the experience unique and uplifting.
https://www.kingstongrand.ca/learning-event/call-movers-third-year-peggy-baker-dance-projects-residency

12) INTERESTING ONLINE LINKS: how not to mow rabbits, disturbing turtle destruction + surprising great lake tsunamis. Who would have known?
http://www.cbc.ca/news/canada/hamilton/watch-for-baby-rabbits-1.4157084
http://tvo.org/article/current-affairs/climate-watch/injured-turtles-are-stacking-up-higher-than-ever-before-what-gives
http://www.macleans.ca/news/the-little-known-menace-of-great-lakes-tsunamis/
Happy Canada Day!
Mary Farrar,
President, Friends of Kingston Inner Harbour
www.friendsofinnerharbour