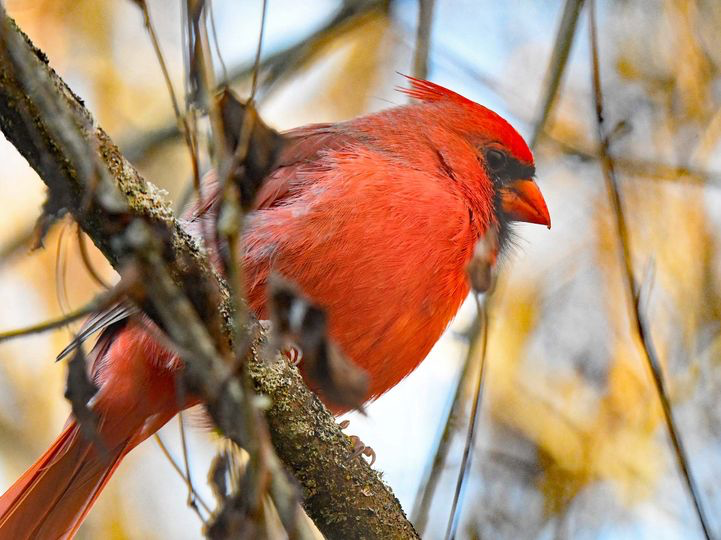 Dear Friends of Kingston Inner Harbour,
Thanks so much Hilbert Buist for his wonderful pictures on Facebook.
Daily treasures. Worth checking out if you haven't already.

LOCAL FUN STUFF COMING UP SOON
1. Spray Painting on the Wall? No Experience Necessary! Sat, Oct 28 pm
2. Fun Semi-Formal Fundraiser for No Clearcuts Nov 3.
3. Trick or Trash Shoreline Clean-up + Family Events in Park, Sat, Oct 28
4. Pay What You Want Dance Show at the Grand, Thurs, Nov 2, 2023
5. Come Aboard and Tour a Royal Canadian Navy Ship, Nov 7, 2023

LOCAL IMPORTANT POLITICAL HAPPENINGS/UPDATES
6. Vision Collision Meeting, Oct 30: Development Issues in Kingston
7. Rally at Courthouse in Solidarity with Belle Park Encampment
8. La Salle Causeway Repair Update from Parks Canada
9. Friends of Kingston Inner Harbour AGM, Thurs, Nov 16, 2023
10. Water Webinar, Nov 7
11. COVID and Flu Vaccines Now Available
12. Kington City Council Declares Intimate Partner Violence an Epidemic
13. Kingston Resident Nomiinated for Canadian Folk Music Award for Song Raising Awareness of Gender-based Violience
14. Warning: Increase in Fires in Sheds and Detached Garages in Kingston's Downtown
15. Kingston says Climate Change Matters
 
FROM FARTHER AFIELD
16. "Meet the Man Fighting City Hall to Rename Natural Gas" and other Interesting Features from CBC What on Earth.
17. Taking Carbon from the Air and Burying It. 
 
LOCAL FUN STUFF COMING UP SOON!
 
1. ARE YOU INTERESTED IN TRYING OUT SPRAY PAINTING ON THE WALL IN DOUG FLUHRER PARK? NO EXPERIENCE NECESSARY!
Come tomorrow, Sat, Oct 28. to Doug Fluhrer Park –
THIS IS YOUR CHANCE! All WELCOME!
Street artist Harley Brushey will be on hand from 2:30 – 4:30 as part of the Trick or Trash Shoreline clean-up event organized by Oceans Wise in collaboration with Swim, Drink, Fish and the Friends of Kingston Inner Harbour. Costumes welcome too.'
Registration preferred but not essential.  See Item #3.

2. FUN SEMI-FORMAL FUNDRAISER FOR NO CLEARCUTS KINGSTON,
"STOP THE CHOP. PARTY TIL YOU DROP" Nov 3
Who: No Clearcuts Kingston with dedicated Queen's students.
https://www.eventbrite.ca/e/stop-the-chop-party-til-you-drop-tickets-686695403437
Music:  Spencer Evans and the Mourning Doves.
Dancing: Do your thing!
Professors: Speaking about  importance of saving our forests and wetlands
David Suzuki: on big screen speaking and answering questions,   
Food, games, silent auction, great company, and more. 
Come help save Kingston's equivalent of the Greenbelt – the Tannery!
NOTE: Check out the window at Novel Idea, Princess and Bagot.  Three students put it together beautifully to promote the Gala and trees!  Thank you our favourite bookstore for the wonderful ongoing generosity and support!

3. TRICK OR TRASH SHORELINE CLEAN-UP + FUN FAMILY EVENTS
What: Halloween Themed Shoreline Cleanup!
Who: Oceans Wise in partnership with Swim, Drink, Fish, FKIH, and Sustainable Kingston
Where: Doug Fluhrer Park + K&P Trail from River St. to Belle Park
When: Sat, Oct 28, 2023: Trail clean-up from River St. to Belle Park 1:30 – 2:30.
Family activities in Doug Fluhrer Park 2:30 – 4:40
NOTES:Everyone is welcome to join the mission to make the shorelines of Lake Ontario, the St. Lawrence, and nearby trails, cleaner and healthier. Registration preferred but not essential.
Halloween costumes welcome!
After the cleanup? Music, treats + fun activities including spray painting. 
Come learn to spray paint on the wall. No experience necessary.
https://app.ocean.org/app/cleanup/details/a0z3t00000H2bdEAAR
More info?https://www.eventbrite.ca/e/trick-or-trash-shoreline-cleanup-tickets-731216537347?aff=ebdshpsearchautocomplete

4. Pay What You Want Dance Show at the Grand, Thurs, Nov 2, 7:30 pm
https://www.kingstongrand.ca/events/little-pear-garden-dance-company
Looks amazing!

5. Come Aboard and Tour a Royal Canadian Navy Ship, Nov 7, 2023
Received from the Doornekamp Newsletter, Oct 20, 2023
"Coming Soon! 
The Great Canadian Marine Career Expo is coming to the Kingston Coal Dock November 7, 2023. 
This is an opportunity for Government of Canada organizations and other marine industry affiliated employers and institutions to connect with communities along the Great Lakes and St. Lawrence Seaway. His Majesty's Canadian Ship (HMCS) Glace Bay, a Maritime Coastal Defence Vessel, will be alongside the Kingston Coal Dock to offer the public the chance to come aboard and tour a Royal Canadian Navy ship.
Join us November 7, 2023 to learn about marine industry career opportunities and what a seafarer life has to offer!
Read more Great Canadian Marine Careers Expo 2023"
NOTE: News just in that the strike on Lake Ontario may affect this.
Hoping it gets resolved soon.
Contact:ben@doornekamp.ca
IMPORTANT LOCAL POLITICAL HAPPENINGS

6. Vision Collision Meeting, Oct 30: Housing & Development Issues in Kingston
Received from YGK Housing, Oct 26, 2023
NOTE: Do consider subscribing to the excellent informative YGK Housing newsletter – sayyida.jaffer@chco.ca
Who: Hosted by Building Kingston's Future community group
When: Monday, Oct 30: 7 pm
Where; Memorial Hall, City Hall, 216 Ontario Street.
What: "We'll discuss the impact of climate breakdown on future housing needs, the market forces that have contributed to the city's affordable housing crisis, and resident efforts to support respectful and affordable housing developments in their neighbourhoods.
Speakers:
Aric McBay, Providence Centre, on climate & housing
Dan Cohen, Department of Geography and Planning, Queen'sUniversity, on the financialization of housing
Lea Westlake & Bill Woods, No 16 @ Barrie & Queen, onresident activism
Kathleen O'Hara & Bob McInnis, No Clearcuts Kingston, ontrees + housing
David Donnelly, Donnelly Law, on planning rules & the Cityof Kingston
Tim Soper's to-scale model of approved developments for Princess Street and downtown Kingston will be on display to show what is already planned for the city.
Register on Eventbrite would be appreciated but isn't necessary. "

7. Rally at the Courthouse in Solidarity with Belle Park Encampment
Received from YGK Housing, Oct 26
When: Monday, Oct 30, 2023, 9 am
Where: Frontenac County Courthouse, 5 Court Street

"The Kingston Encampment Support Network is hosting a rally behind the courthouse to show our support for the Belle Park Encampment. This rally will take place before the court proceedings begin at 10am.
Despite clear evidence that the City cannot meet the shelter needs of encampment residents through other means, the City has applied for a court order to evict the encampment. We will rally to show our strong opposition to eviction.
Speakers will include people of faith, researchers, activists and community members.
Please join us and bring a friend and a sign with you!
Contact:ygk.esn@gmail.com with questions."

8. La Salle Causeway Repair Update from Parks Canada
Received from Debra Hickey, Senior Engineer, Transportation Engineering, Engineering Assets, Infrastructure Asset Management , Public Services and Procurement Canada / Government of Canada
debra.hickey@tpsgc-pwgsc.gc.ca / Tel: 873-455-6415, Oct 27, 2023

PSPC delivered a presentation during a Stakeholder session and again during a public session, both held virtually last Wednesday October 25th. The public session was recorded, a video of the session can be found here: : LaSalle Causeway Public Information Session – YouTube
Here is the information that was provided to stakeholders on Oct 11 prior to the information sessions:
LaSalle Causeway Bascule Bridge Major Rehabilitation

Public Services and Procurement Canada (PSPC) wishes to provide information regarding the upcoming scheduled works for the Bascule Bridge at the LaSalle Causeway in Kingston, Ontario.
This project will address health and safety risk, as well as operational risks, posed by the current condition of various components of the lift bridge as they are beyond their service lives. Planned work for the bridge includes replacement of the steel deck grating and supporting stringers, rehabilitation of the deteriorated concrete on the counterweight, and strengthening of the supporting steel truss members at the main trunnions.
Work is scheduled to take place during the navigation off-season, from November 1st 2023 to April 30th 2024, and from November 1st 2024 to April 30th 2025. During construction, the following impacts to vehicular, marine, and pedestrian traffic can be expected:
Throughout the duration of the construction works, the bridge will be reduced to a single lane of alternating traffic. Vehicular traffic will still be able to access the bridge during these times using alternating lanes.
A number of full closures to vehicular traffic will be required at various points in the construction schedule. Full closures will be kept to the minimum extent possible to permit completion of the rehabilitation work and will be scheduled for off-peak hours. Public notices about the closures will be issued in advance and shared through our social media channels.
Due to the nature of the work, the bridge will be unable to lift for marine traffic throughout the construction period. The bridge will continue to lift as usual from May 1 to October 31st each year.
Pedestrians and cyclists will be able to continue using the bridge via a temporary sidewalk constructed alongside the existing bridge, but periodic delays are still expected.
PSPC is committed to ensuring that the LaSalle Causeway remains safe and operational for users. We will continue to engage with stakeholders as the project proceeds.

The latest information on the project can be found on the PSPC website: LaSalle Causeway: Bascule Bridge rehabilitation – Federal property construction and maintenance projects – Federal properties and buildings – About government – Canada.ca (tpsgc-pwgsc.gc.ca) . Stakeholders and members of the public may submit their questions/feedback using the email address provided on the webpage, the email address is: tpsgc.biensimmobiliers-realproperty.pwgsc@tpsgc-pwgsc.gc.ca

9. Friends of Kingston Inner Harbour AGM, Nov 16, 2023
What; Meeting to overview year's activities and discuss plans for the future.
When: Thurs, Nov 16, 2023, 6:30
Where: Frontenac Village Condo Party Room, 1 Place d'Armes.
Directions: Go as far north as possible on King St. past the Leon Centre until you come to the cul-de-sac entry to the Frontenac Village parking garage. Instructions on how to access the party room will be posted there. If you need special assistance, please contact Mary prior to the event at 613-544-1246 and leave a call back number if the answering machine is on.
Contact: Mary Farrar – inverarymary@yahoo.com, 613-544-1246
NOTES: All welcome. Light refreshments provided.

10. Water Watcher Webinar, Tues, Nov 7
Received from the Wellington Water Watchers, Oct 25, 2023
What: Webinar "Towards Braiding – Indigenous Sovereignty & Grassroots Water Protection: Leveraging People Power for Water & Beyond
Who: Wellington Water Watchers featuring Courtney Skye
When: Tues, Nov 7, 7:00 pm – 9:30 pm
NOTES: "Join Courtney Skye and the Water Watchers team to dive into our respective theories of change, how we pursue inclusive water justice in solidarity together, and how it connects with the larger climate crisis and environmental justice awakening happening around the globe.We'll follow the presentation with a live Q&A panel discussion with the audience and provide some materials to event participants to jump-start or deepen your own personal allyship journey"
Send RSVP: https://www.wellingtonwaterwatchers.ca/towards_braiding_indigenous_sovereignty_grassroots_water_protection
11. COVID and Flu Vaccines Now Available
https://www.kflaph.ca/en/health-topics/covid-19-vaccine.aspx

12. Kington City Council Declares Intimate Partner Violence an Epidemic
Received from the Kingstonist Oct 18, 2023 – Dylan Chenier
https://www.kingstonist.com/news/kingston-city-council-declares-intimate-partner-violence-an-epidemic/

13. Kingston Resident Nominated for Canadian Folk Music Award for Song Raising Awareness of Gender-based Violence
Received from the Kingstonis, Oct 25, 2023 – Tori Stafford
https://www.kingstonist.com/news/kingston-resident-nominated-for-canadian-folk-music-award-for-song-raising-awareness-of-gender-based-violence/

14.Warning: Increased Fires in Sheds and Detached Garages Downtown.
Received from Kingston Fire and Rescue, Oct 13, 2023
KFR has seen a significant increase in shed/detached garage fires in the downtown area recently. Fires crews responded to a fire early Tuesday morning and another this morning.
Please ensure sheds/buildings are secured against unauthorized entry.

15. Kingston says Climate Change Matters
Received from Ontario Clean Air Alliance, Oct 19, 2023
"Last night, Kingston City Council made it overwhelmingly clear where it stands on addressing our current climate crisis: YES to renewables, efficiency and battery storage; NO to polluting gas-fired electricity generation.
Through motions and amendments, the city made its opposition to new gas-fired generation black and white, and in doing so sent a message to our provincial electricity planners and Energy Minister Todd Smith that Kingston cares about action on climate change.
Unfortunately, the Independent Electricity System Operator (IESO) and Minister Smith seem to care a whole let less as they continue their quest to hugely ramp up gas-fired generation, using empty threats about potential blackouts to try to coerce communities into accepting more polluting gas. It didn't work in Thorold or Toronto, and now Kingston has also made it clear it won't be intimidated.
Kingston's proactive stance is something other cities should take note of, particularly Brampton, Halton Hills and King Township, which are all facing huge increases in gas use in existing gas plants, and more pollution in their communities. It is time for these communities to also say "yes to renewables, no to more gas."
It was Kingston residents like Aric McBay of the Providence Centre who turned things around in their community when city staff appeared willing to do the IESO's bidding. Deputy Mayor Wendy Stephen heard what residents were saying and moved an amendment to ensure the city clearly expressed that it would not be a willing host for a gas plant. Together, they set an important precedent for citizens and councils working together to stand up for their communities and not get snowed by dubious claims made by the IESO and fossil gas companies.
It may serve the interests of big fossil fuel companies to increase gas burning, but it sure isn't in the interest of communities where current gas plants are located, or where the Ford government wants to build new ones. And it doesn't serve the people of this province who are already seeing the growing impacts of climate change. It is important that communities make it clear where they stand – with their residents, not with fossil fuel interests.
ACTION? Send your comments to Doug Ford and Minister Smith that Ontario must invest in renewables and conservation now. https://www.cleanairalliance.org/gorenewable/

FROM FARTHER AFIELD

16. Meet the Man Fighting City Hall to Rename Natural Gas etc
Received from CBC What on Earth, Oct 19, 2023
NOTE: Please consider subscribing to this excellent site for lots of fascinating information.
This issue contained the following:
This guy climbs wind turbines to keep them spinning
Meet the man fighting city hall to rename natural gas
Emerging tree diseases are on the rise, threatening the planet's largest plants.
https://www.cbc.ca/news/topic/Tag/What%20on%20Earth

17. Taking Carbon from the Air and Burying It
Received from Nantional Geo, Oct 19, 2023 https://www.nationalgeographic.com/premium/article/remove-carbon-emissions?rid=C2DC149D63666E2CCEC3DF1E9C241C82&cmpid=org%3Dngp%3A%3Amc%3Dcrm-email%3A%3Asrc%3Dngp%3A%3Acmp%3Deditorial%3A%3Aadd%3DDaily_NL_History_Wednesday_20231018&loggedin=true&rnd=1697725622847

18. Positive News: Resurgence of Green Sea Turtles
Forwarded Oct 15 from Greenpeace via Barb Schlafer
Swimming in a sea of record-breaking bad news these days, I wanted to share something small but positive I came across. It's about a record broken, but this time not heat, or wildfires, or sea ice melt: beaches in North Carolina have just had a record-breaking number of Green Sea Turtle nests! Twenty years ago the average was just 10 nests per year – but in 2023, there were 95.

While researchers haven't drawn definitive conclusions, it's possible that conservation efforts are beginning to have their intended effect, contributing to increasing populations of sea turtles in North Carolina and elsewhere. All sea turtle species are protected by federal and state laws – to help populations recover. [1]
WISHING YOU ALL A HAPPY HALLOWE'EN AND A GOOD TIME AT THE EVENTS DESCRIBED ABOVE – AS WELL AS AT THE MCBURNEY PARK NEIGHBOURHOOD ASSOCIATION'S YEARLY WONDERFUL HALLOWE'EN CELEBRATION COMING UP THIS TUESDAY..

Cheers,
Mary Farrar,
President,
Friends of Kingston Inner Harbour