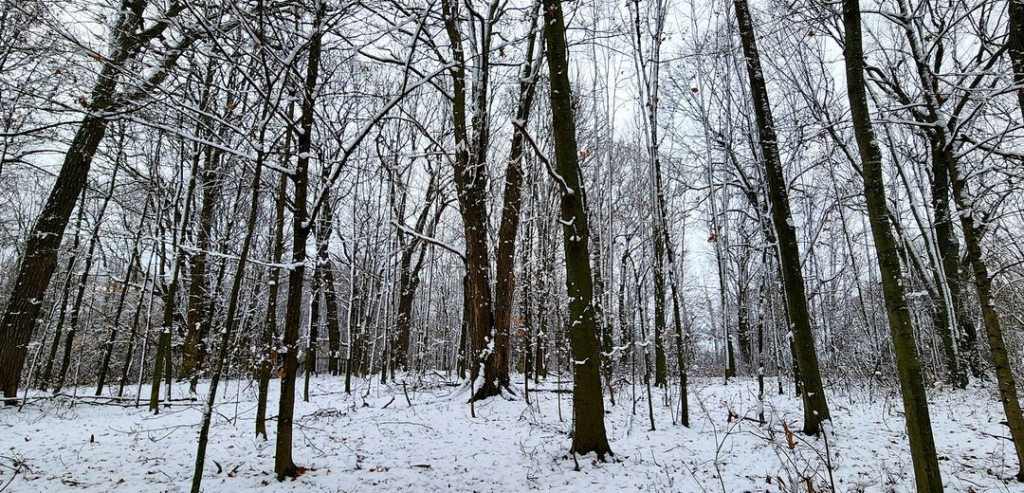 Dear Friends of Kingston Inner Harbour,
Once again, thanks Hilbert Buist for this first of winter pic. Appreciated!
First and formost in this update is Bill 23.
It is important to understand the issues and then determine actions.
For your information I have included a quick summary of the problems, along with a 3 minute article + a more in-depth analysis by Environmental Defence. The deadline for submissions has past but it is still important to be aware.
Bill 23 will have huge repercussions for policies related to Kingston's Inner Harbour
And then there is lots of stuff happening in the Inner Harbour – as well as the world.
BILL 23
LOCAL STUFF
Celebrating Eric Gagnon's Amazing Models.
Sayyida's Housing Newsletter
Matt Rogalsky's Tannery Sounds after First Snow
Kingston Organizations Supporting Substance Abusers
Update on Iron-Stained Water beside Tannery property
New Unique Downtown Open Space – Play and Explore Water Snake
New Kingston Co-Housing Group
Great Lakes Cruising at the Kingston Coal Dock
Gifts of Waabooz
Remembering Rideau Street's Stuart Crawford
GREAT LAKES INFO
Cargo Vessels veer into alternative power
Marine a Key Part of Reaching Canada's Net Zero Goals
Great Lakes Green Shipping Corridor
Re-visiting Edmund Fitzgerald
1913 – Biggest Historic Storm on Great Lakes
Blue Fish News
FROM FARTHER AFIELD
Are Chemicals from Dead Bodies Oozing into Tap Water?
Why Hasn't Medical Care in Canada Included Teeth?
$10-A-Day Daycare Rollout Fraught with Uncertainties in Ontario
Crop Alteration Benefits?
Canada's Support of Line 5 Violates Indigenous Treaty Rights and Harms the Natural World.
CHRISTMAS CRAFTS FOR KIDS
Little Pine Learners/ Mini Xmas Tree Lantern
BILL 23:
Sincere apologies for sending this too late for submissions. My life is extremely busy right now with my new love, renos to a fixer-upper house, downsizing (known as "dostadning" the Swedish "Death Purge" so that your children don't have to deal with your junk when you die). Not that I'm about to die – but good to be prepared.
The time open for the public to comment on Bill 23 has been very short.
The deadline was yesterday evening.
At the very least, what follows here will allow you to be informed of the issues.
A number of protests are being planned around the province.
A plan for a rally in Kingston is in the works. For up-to-the-date information – https://environmentaldefence.ca/handsoffthegreenbelt/
The Ontario Government is trying to force another omnibus bill through the legislature before Christmas.
The "More Housing Built Faster Act" is being referred to by environmentalists as the "More Sprawl, Fewer Wetlands Act".
BILL 23 WILL:
Direct conservation authorities to sell off conservation lands
Strip conservation authority powers which protect us from floods
Remove protections from woodlands, wetlands and wildlife habitat1
Cancel municipal green building standards
Impose farm-eating sprawl on municipalities like Hamilton, Halton and Waterloo that chose to build more homes within city limits
Three-minute article by Diane Laure Arjalies, Tima Bansal and Jury Gualandris of the Network for Business Sustainability, published Nov 10, 2022.
"On Oct. 25, Doug Ford's government proposed Bill 23. The More Homes Built Faster Act proposes to build 1.5 million homes within the next decade — many on environmentally sensitive wetlands. The development will increase flood risk for residents, reduce biodiversity, and contribute to climate change.
What's more, Doug Ford will defund Ontario's conservation authorities. This will mean that Ontarians and landowners will have no way of knowing the environmental risks, costs and impacts of developing the land. After this land is developed, there is no going back.
Yet, there is a way to increase the number of housing units that benefits everyone. So, why is the Ford government pushing forward fast on an idea that will harm Ontarians when sensible options benefit everyone, for our children and us?
The proposed Bill 23 is for more homes built faster
The government is proposing to develop flood-prone areas by removing 15 areas of Greenbelt land, totaling approximately 7,400 acres. Losing portions of the Greenbelt will have incalculable ecological, social, and financial costs.
The province also proposes changes to crucial planning policy documents that permit the development of agricultural and natural heritage areas. The bill would have significant implications for rural communities, which often struggle to keep their farms.
Most importantly, the bill will restrict the conservation authorities' ability to review the environmental impact of development applications. Instead, Ford is asking conservation authorities to propose lands that could be developed. There is no rational reason that we can surmise for a government to restrict information if not to advance their own ends.
Why Bill 23 is wrong-headed
In 2021, weather events related to climate change cost Canadians $2.1 billion in insured damage and could reach $139 billion by 2050. By developing environmentally sensitive lands, Bill 23 removes natural infrastructures, such as wetlands, ecosystem corridors and buffers. This natural infrastructure is needed because it helps defray flood risks and costs.
A 250-square-metre piece of natural infrastructure in Oakville stores so much stormwater that it saves the city $1.24 million to $1.44 million annually. Remove this land, and municipal stormwater management costs will go up, as will our taxes.
Nature-based solutions are the most affordable, accessible, and desirable way to fight the effects of climate change and support economic development. One estimate places the value of biodiversity at $33 trillion U.S. a year — close to the combined GDP of the U.S. and China. Ecosystem services in southern Ontario only are worth $9.7 billion annually. Destroying biodiversity will impact flood regulation, pollination, and water quality.
Canada committed to preserving 30 per cent of land and waters by 2030 from development. This science-based target has been set by a coalition of more than 60 countries. In southern Ontario, the habitat coverage is only 15 per cent. Ford's plan will decrease this percentage even further.
There is a way that is right headed
Ontario needs more housing, but the housing can improve ecological, social, and financial outcomes — making Ontario an even more desirable place to live for its residents.
For example, urban intensification, coupled with green spaces, has been shown to improve quality of life, mental health, and community cohesion while lowering carbon emissions, flood risks, and urban sprawl. Further, people do not have to drive as far to work and pay less in property taxes.
For example, Calgary has recycled 1 million square feet of office space into 1,000 housing units. There are many such opportunities for building beautiful, community-centred housing in Southwestern Ontario without compromising Ontario's most precious natural assets.
Before Bill 23 is passed, it needs to speak explicitly to the impacts of housing on the community, the economy, and the natural environment. The province needs a visionary and ambitious housing development plan for its future, not a short-term Band-Aid that will cause more damage than benefits.
Diane-Laure Arjaliès is an associate professor and the leader of the Sustainable Finance Lab at the Ivey Business School at Western University. Tima Bansal is a professor and Canada Research Chair in Business Sustainability at the Ivey Business School. She founded and leads Innovation North. Jury Gualandris is an associate professor of Operations and Sustainability at the Ivey Business School. He is also the faculty directo
For your information, is a more in-depth article by Environmental Defence, published Oct 1, 2022
"Ontario's Housing Bill is Actually a Trojan Horse for Environmentally Catastrophic Rural Sprawl
Statement and Detailed Analysis of Bill 23 from Phil Pothen, Ontario Environment Program Manager, Environmental Defence
The Ontario government's Bill 23 "More Homes Built Faster Act" includes only tepid measures to enable more badly needed home construction in existing cities, while diving deep into dangerous attacks on wetland habitat, woodlands and other conservation lands and encouraging even more of the expensive rural sprawl that caused Ontario's housing crisis.
The most glaring feature of Bill 23 and its associated policy proposals is an attack on Conservation Authorities, woodlands and provincially significant wetlands that aims to enable destruction of wetland habitats and conservation lands:
Across Ontario, municipalities largely leave it to Conservation Authorities to use refusal of permits – and their authority to appeal land use decisions – to ensure that sprawl doesn't destroy the ecological function of the habitat and water bodies they protect.
However, this Bill prohibits Conservation Authorities' power to protect anything beyond managing floodwaters and erosion. It would leave vast swathes of Ontario's most important habitats largely unprotected. This measure is useless as a spur to housing supply, because Ontario has more than enough room in existing neighborhoods and lands already designated for development than it will need for housing for many decades.
This Bill's attack on regional planning is counterproductive for housing affordability – as well as being environmentally disastrous:
Devolving planning decisions to lower-tier municipalities would produce development that is more scattered and thus much more environmentally harmful, but also more uncoordinated and expensive.
This is precisely the opposite of what's needed at a time when we need to preserve every acre of farmland and habitat, and use scarce construction materials, construction labour, equipment and supporting infrastructure to maximize the number of well-designed and low-cost homes, and transform existing post-WWII subdivisions into public transit-supporting complete communities.
One of the few bright spots in this Bill is a mandate for as-of-right zoning for building more densely near major transit stations:
However, promised reforms to remove or reduce exclusionary "single detached" zoning, which is desperately needed to add compact and low-cost family housing to existing low-rise neighborhoods, were watered down to such a degree that, according to the government's own documents, they would create just 50,000 of the 1,500,000 promised homes.
This means that families would still be pushed out into low-density car-dependent sprawl.
The government seems to be using this bill to destroy many of the most effective measures that cities have created to ensure that development can go ahead smoothly without causing social and environmental problems, including ending the requirement for rental unit replacement when old buildings are replaced and putting restrictions on inclusionary zoning.
Unless the major flaws in Bill 23 are addressed, it will further the destruction of critical natural areas in a time of climate crisis, while also failing to deliver the urban transformation – or the affordable housing – that Ontario needs.
Below is a detailed analysis of Bill 23.
BACKGROUNDER: A SCHEDULE BY SCHEDULE ANALYSIS OF THE BIGGEST ENVIRONMENTAL IMPACTS OF BILL 23
SCHEDULE 1: CITY OF TORONTO ACT, 2006
Jeopardizing Rental Replacement
The amendment to s. 111 of the City of Toronto Act would empower the Minister of Municipal Affairs and Housing to unilaterally limit the City of Toronto's much-lauded rental replacement policy.
The Rental Replacement Policy ensures that when rental apartments are demolished to make way for new development, the tenants are entitled to a replacement unit of roughly the same size and type in the new development, at the same rent as before – as well as temporary accommodation at the interim.
In the absence of the Rental Replacement Policy, construction of much-needed new housing will frequently result in the displacement of existing tenants who currently pay lower rents, and will require them to enter new leases at rents that will almost always be much higher.
Killing the Toronto Green Standard?
The amendment to s. 114(6) of the City of Toronto Act, and the addition of to s. 114 (1.2) would remove the statutory authority for many parts of the Toronto Green Standard, and narrow its application considerably – potentially making it impossible for the City of Toronto to meet its building emissions targets.
SCHEDULE 2: CONSERVATION AUTHORITIES ACT
Facilitating a Mass Sell-Off of Conservation Lands
When land is owned by Conservation Authorities, Ontarians trust that it will remain permanently off-limits for destruction. Outside of extraordinary circumstances, in which case there is direct approval from the Minister or a provincial agency, board or commission, Conservation Authorities are not permitted to sell off conservation lands for development. Bill 23 would remove the requirement for government permission, and allow the sale of conservation lands – including endangered or threatened species habitat, wetlands, and areas of natural and scientific interest. Where a sale is for "provincial or municipal infrastructure and municipal purposes", the authority is not even required to consult on these dispositions.
Open Season for Sprawl on Wetlands
Many of Ontario's rarest and most at-risk wildlife and habitats are concentrated in the same "crisis ecoregions" which the vast majority of the province's people live, and where pressure for suburban residential, commercial and residential sprawl is most intense
This Bill would remove the power of Conservation Authorities to regulate or prohibit sprawl developers and land speculators from destroying wetlands, river or stream valleys, within their jurisdiction, in almost every case. It does this through Section 7 of the Bill, which would amend s. 28 of the Conservation Authorities Act to exempt any project that has received land use planning approval under the Planning Act from Conservation Authority regulations regulating water-taking, interference with rivers, creeks, streams, watercourses, and wetlands, or controlling flooding, erosion, conservation of land.
Sections 8. (3)(a), 8(6)(a), 9 (1) (a), 9 (2) (a) & (b), 10 (4) (a), 10 (7)(a), 11(2)(1), 12 (2)(i) of the Act would remove the power of Conservation Authorities to protect the ecological function and potentially the long-term stability and viability of wetlands. It would do this by removing the power to regulate and refuse permits based on "pollution or the conservation of land", and removing the obligation of the Minister to consider those matters in appeals.
Gagging Conservation Authorities
Bill 23 doesn't just prohibit Conservation Authorities from protecting conservation lands, wetlands wetlands, river or stream valleys themselves. Amendments to s. 21.1.1 and s. 21.1.2 of the Conservation Authorities Act actually goes so far as to "gag" them – prohibiting them from providing Municipalities with the information they need in order to start protecting conservation lands themselves when they consider land use planning approvals.
If the Bill passes, Conservation Authorities will not be allowed to "provide under subsection (1), within its area of jurisdiction, a municipal program or service related to reviewing and commenting on a proposal, application or other matter made under a prescribed Act."
The result will be a massive gap in Ontario's system for protecting public safety and ecosystems, and ultimately, the unleashing of bulldozers and backhoes on cumulatively vast areas of wetland, forest and other sensitive areas currently off-limits for development.
SCHEDULE 3: DEVELOPMENT CHARGES ACT, 1997
Bill 23 would seem to jeopardize the ability of municipalities to use development charges as intended – to gather funds for large infrastructure projects to accommodate and support growth. It would do this by requiring municipalities to spend or allocate 60 per cent of reserve funds each year.
SCHEDULE 4: MUNICIPAL ACT, 2001
Opening the Door to Displacement of Lower-Income Tenants
Just as Schedule 1's amendments to the City of Toronto Act, attack rental replacement policies in Toronto, Schedule 4 amendments to the Municipal Act, 2001 would empower the Minister of Municipal Affairs and Housing to unilaterally limit – and even dismantle – rental replacement policies of other Ontario municipalities.
As mentioned above, these policies ensure that when rental apartments are demolished to make way for new development, the tenants are entitled to a replacement unit of roughly the same size and type in the new development, at the same rent as before – as well as temporary accommodation at the interim.
In the absence of the rental replacement policies, construction of much-needed new housing will frequently result in the displacement of existing tenants who currently pay lower rents, and will require them to enter new leases at rents that will almost always be much higher.
SCHEDULE 9: PLANNING ACT
Contrary to the government's messaging, the main thrust of its amendments to the Planning Act – and the main thrust Bill 23 overall – is to legalize and provoke a massive acceleration of suburban sprawl into wetlands, forests, farmland, and other areas on the rural outskirts of major population centers in Ontario's most sensitive ecoregions.
Unilaterally Imposing Sprawl on Municipalities that Choose Smart Growth
Over the past year, Ontario municipalities like Hamilton, Halton and and Waterloo have made extraordinary strides in protecting wildlife habitat and farmland and delivering the denser, walkable, lower-cost forms of housing in existing neighborhoods, by adopting groundbreaking plans that would allocate all – or almost all – of their new homes and workplaces to existing neighborhoods, built up areas, and their existing supply of unused designated greenfield area.
One of the most glaring features of this Bill's amendments to the Planning Act is the removal of the last procedural obstacles to the Minister unilaterally imposing sprawl on those conscientious municipal governments. Recent legislation allowed the provincial government to amend these plans, but only if there was an adverse affect on provincial interests protected by the Provincial Policy Statement, and only after the municipality was given the opportunity to remedy any non-compliance.
This Bill's amendments to the s. 23 of the Planning Act would allow the government to directly impose sprawl on those municipalities, without any opportunity to accommodate demand for housing and workplaces in their own way.
Destroying Regional Planning in the Greater Golden Horseshoe
Even more concerning is the Bill's proposal to entirely eliminate coordinated regional planning in Ontario's Golden Horseshoe. In Simcoe, Durham, Halton, Peel, Niagara and Waterloo and York Region, regional planning is meant to prevent "patchwork" sprawl that wastes construction resources and infrastructure, to enable regional governments to ensure that development can be serviced effectively, and to ensure that land isn't wasted.
The Bill would remove the power of Regional governments to plan where new homes and workplaces go, and the densities at which they are built, to prevent the squandering of farmland and wildlife to habitat, and to ensure that new and existing communities can be serviced with public transit, water and other infrastructure.
The effect of Bill 23 will be a region-wide race to the bottom when it comes to land-use planning, with lower-tier municipalities that lack experienced land use planning staff pressured to expand settlement boundaries onto vital farmland and habitat, or into places where they can never be serviced effectively.
Failure to Deliver on Densification: Exiling Families to Sprawl
All of Ontario's major municipalities are on a race against time to bring post-WWII neighborhoods, in particular, up to densities that support frequent, reliable public transit, and allow most residents to get by comfortably without a car. That is in part because of the need to both to make room for everyone who wants to live there – and to stop pushing residents into sprawl. It is also because reducing car trips is vital to meeting Ontario's obligations to eliminate greenhouse gas emissions before it is too late. However, it is also because the population growth that enables us to deliver them without massive hardship will not continue forever. Ontario cannot afford to squander homes and workplaces that are needed to fix existing sprawl right now on the creation of even more sprawl suburbs in wetlands and farms.
Unfortunately, Bill 23 fails to deliver the changes required to meet demand for housing in existing neighborhoods. Measures to require that zoning be updated to facilitate densification around public transit are a modest step in the right direction. However, Planning Act amendments hyped as meeting demand for family homes in low-traffic residential neighborhoods are nowhere near what is required to meet the demand for that kind of housing – particularly in Toronto, where vast numbers of family homes must be created within the next 30 years. Promised reforms to remove or reduce exclusionary "single detached" zoning, were watered down to such a degree that, according to the government's own documents, they would create just 50,000 of the 1,500,000 promised homes. Contrary to government messaging, amendments to s. 16(3) of the Planning Act do not allow modest, purpose-built walk-up apartments or even townhomes to be built as of right on the existing lots currently being squandered on single detached McMansions. It is difficult to see how the changes permitted by the Bill – which allows up to two additional residential units within a detached house, semi-detached house or rowhouse, or in a modest ancillary structure – go meaningfully beyond what is already permitted in the City of Toronto.
SUPPORTING GROWTH AND HOUSING IN YORK AND DURHAM REGIONS ACT, 2022
Unleashing Sprawl in York Region and Northern Durham Region
While municipalities like Hamilton and Waterloo made an unprecedented effort to deliver housing in affordable and environmentally sustainable way, York Region, in particular, allowed itself to strong-armed by the provincial government into defying existing land use planning rules by submitting boundary expansion requests that would mark far more farmland and wildlife habitat for destruction than could ever plausibly be required to meet housing need. Moreover, York Region approved boundary expansion on large swathes of land in the overtaxed Lake Simcoe watershed that lacked any capacity at all for further expansion.
The new "Supporting Growth and Housing in York and Durham Regions Act, 2022", which would be created by Bill 23, aims to facilitate York Region's reckless and excessive boundary expansion by forcing a massive sewage tunnel through the Greenbelt and the sensitive Oak Ridges Moraine. This law would exempt the project from many features of an Environmental Assessment, and even from the Environmental Bill of Rights.
ABOUT ENVIRONMENTAL DEFENCE (environmentaldefence.ca): Environmental Defence is a leading Canadian environmental advocacy organization that works with government, industry and individuals to defend clean water, a safe climate and healthy communities.
– 30 –
For more information or to request an interview, please contact:
Allen Braude, Environmental Defence, abraude@environmentaldefence.ca"
NOTE: If you decide you would like to take action hoping comments might still be received after the deadline, here are some suggestions from LeadNow
"If you only have 5 min, please use this LeadNow Tool to send a message to the Ontario Government about Bill 23: https://act.leadnow.ca/bill-23-comments/
If you have 10 min, please also sign the following petitions, which go into more detail about other ways in which Bill 23 undermines affordable housing and vital environmental protections.
Petition from Ontario For All is here
Petition from the Federation of Metro Tenants' Associations is here
Petition from Environmental Defence is here
If you have a bit more time, please also Send a written submission to the Committee considering Bill 23, starting at this link.
Here is a sample letter you can use or modify.
I am writing to express my grave concern about the ways in which Bill 23 threatens to deplete Ontario's supply of affordable housing, and puts irreplaceable natural ecosystems at risk.
I do not support giving the province the power to water down or eliminate municipalities' rental replacement bylaws. Rental replacement bylaws are vitally needed both to protect individual tenants from losing their homes and to protect the supply of affordable rental housing more generally. What is the point of building more housing, if the people whose homes have been demolished to make way for that housing can't afford to live there?
I personally know of tenants whose homes are at risk of demolition to make way for new development; even those with middle incomes would find it difficult to find a new apartment they can afford in Toronto's housing market, not to mention those who are low-income workers, seniors and people with disabilities. These tenants, and many others like them, are relying on Toronto's rental replacement bylaw to ensure they still have an affordable place to live once the new development is built. It would be unconscionable for a developer to be allowed to demolish their homes and evict them without any recourse or supports.
I am also very concerned about Bill 23's impact on Inclusionary Zoning, the bylaw(s) that stipulate any new developments must allocate a percentage of units as affordable for a certain period of time. Capping IZ allocations at a maximum of 5% of units, and capping the affordability period at 25 years, will have a disastrous effect on the supply of affordable housing. Studies in Canada and the US have shown that set-aside rates as high as 20-30% and longer durations are financially viable. It is very damaging to weaken IZ bylaws given the severe shortage of affordable rental housing in Ontario.
I am also concerned about the elimination or reduction of development charges for commercial developers The loss of DC funding will have a severe impact on municipalities' ability to pay for critical infrastructure and will shift the burden from developers to taxpayers.
I am also deeply concerned about the ways in which Bill 23 drastically weakens the power of conservation authorities to regulate development according to its impact on local ecosystems. Ontario's natural areas and wetlands, including endangered or threatened species habitat, and areas of natural and scientific interest, are irreplaceable and need our protection. Allowing unfettered suburban sprawl onto natural areas and greenbelts would have a catastrophic impact on the ecosystems of which we are all a part.
Overall, it is hard to avoid a sense that Bill 23 is designed to maximize the profits of developers, rather than to address Ontario's housing crisis in a way that actually meets the needs of the individuals and families who need a decent, affordable place to live. I urge the government to drastically revise Bill 23 to give priority to preserving and expanding the supply of affordable housing, in a way that protects our irreplaceable natural environment.
Thank you for your consideration of these concerns.
(add your name)"
LOCAL STUFF
Celebrating Eric Gagnon's Amazing Models of Kingston's Historic Inner Harbour.
https://hanleyspur.blogspot.com/2022/11/wandering-wellington-street-in-scale.html?fbclid=IwAR0FAjx-JeroaOFrG9eByHqjlWn03quWPJfhV69JQ00ORAdcHV7RvpjylsA
Sayyida's New Housing Newsletter + Two Related Housing Events
Received from Sayyida, Jaffer, Justice and Poverty Reduction Coordinator,Nov 17, 2022
Through her role at the Providence Centre, Sayyida Jaffer is creating a weekly Housing Newsletter for Kingston. It will include information about events, local projects and campaigns, city and other reports, or useful media pieces that can help us understand and do something about the affordable housing crisis in Kingston and beyond. If you would like to subscribe to this weekly newsletter, email Sayyida.jaffer@chco.ca and write "subscribe" in the subject heading.
Contact:, Sayyida.jaffer@chco.ca, 416-740-0444, ext. 8
Upcoming Housing Events:
What: More than Just Supply: The Fight for Affordable Housing in Canada
When: Thursday November 24th, 5:30 – 7pm
Who: Martine August (School of Planning, University of Waterloo) Her research focuses on the political economy of housing and the pursuit of urban social justice. Current research focuses on the financialization of real estate in Canada, including apartments, student housing, and seniors' housing. She has worked previously as a housing policy advisor at the Ontario Ministry of Municipal Affairs and Housing.
Presented by Queen's Studies in National and International Development (SNID) and Just Recovery Kingston.
Where: Central Branch, KFPL, 130 Johnson Street. Meeting Room 1
Notes: As Canada's affordable housing crisis intensifies, an increasingly common solution has been presented by politicians, developers, and economists – that we need to increase housing supply. This lecture will offer a critical analysis of this claim which has captivated policy inspired policy at both federal and provincial levels. A discussion of the factors driving the affordable housing crisis will be discussed, including the rise of financialization – the acquisition of housing by financial firms and investors. Finally, a discussion of solutions to the housing crisis, supported by activists, advocates and academics, are proposed as alternatives to a focus on enhancingthe supply of market-rate housing.
This public event is free, and all are welcome! Masks are encouraged.
RSVPs here: https://www.facebook.com/events/823268212217411/
More info? contact snid@queensu.ca
What: Housing for All: Working Toward Solutions for Kingston's Housing Crisis
When: Thursday December 8th, 6:30-8:30 pm online event
Who: Organized by Providence Care
Participating groups: Just Recovery Kingston, Luke's Place Kingston, Mutual Aid Katarokwi Kingston's Unhoused Solidarity Group, Our Livable Solutions – Sleeping Cabins Project, PSAC 901 Affordable Housing Working Group, Social Planning Council's Displacement Project, More to be announced!
Register here: https://housingforallwebinar.eventbrite.ca
Notes: Attendees will hear from local groups that are working on solutions and interventions for the local affordable housing crisis. In the first part of the webinar we will hear from several groups about their innovative projects related to policy advocacy, tenant organizing, unhoused solidarity, and alternative housing development. In the second part, you will have the opportunity to learn more about the projects and how to get involved. The webinar will end with a conversation on the potential for a housing coalition in Kingston.
All welcome!
More info? Sayyida Jaffer at sayyida.jaffer@chco.ca
Matt Rogalsky's Tannery Sounds after First Snow
https://mattrogalsky.bandcamp.com/track/first-snowfall-on-dry-cattails-orchard-st-marsh-november-13-2022
Kingston Organizations Supporting Substance Abusers
Received from the Kingstonist, Nov 11, 2022 – Genna Mortfield
The Lionhearts Warming Centre, located on Concession Street, will use new funding to offer art therapy and a laundry service training program for those with substance use disorder.
A new local initiative is using a $1.34 million funding award from Health Canada's Substance Use and Addiction Program to support the needs of those who use substances in the Kingston community.
"The idea here is, really, this concept of giving people a second chance, where they can reclaim their own lives back. In the end, [this] will reduce both the costs to the health and social systems," said Candice Christmas, project manager for the initiative at a press conference for the funding announcement on Thursday, Nov. 10, 2022.
The initiative, 'Support Not Stigma,' was developed after the local non-profit organization, Trellis HIV and Community Care (Formerly HIV/AIDS Regional Service or HARS) secured the funding. Working in partnership with Kingston's Integrated Care Hub (ICH), the initiative is multi-pronged and relies on partnerships with a handful of local organizations to provide support for those who have used or are using substances, as well as their families.
"We are so grateful to Health Canada for their foresight, because this particular grant application really looked at people who used substances and who are homeless in a very much holistic light in terms of wrap-around care," said Christmas, who also spoke about her own experiences as the mother of a teenager who struggled with substance use.
Ted Robinson, Chair of the Board of Directions for Trellis HIV and Community Care, said that he was grateful for the support from the federal government, but more resources are still needed to provide services for vulnerable people in the local community. "We would like nothing more than to not need places like the Integrated Care Hub," he told attendees.
Other programs that are part of the initiative span from training for people who work with those who use substances and a public anti-stigma and education campaign, to vocational training and paid employment for those who use or have used substances.
A research project, seeking to gather more information about the population of women under 30 who use substances but don't use shelter, health, and/or social services will also be part of the initiative.
The building at 218 Concession Street, the Lionhearts Warming Centre, will also be used as part of the initiative to offer a "safe space" for people who use substances to participate in art therapy.
These programs fall under five main recommended areas of work as part of the Integrated Care Hub's 2021 Needs Assessment:
Specialized training for people who work with people who use substances
Building community through creativity
Supporting a region-wide anti-stigma and education strategy
Low-barrier vocational training and paid employment
Outreach to an underserviced population
Christmas, who was one of the individuals who submitted the grant application, said that most of the budget will go to providing wages for people who are substance users through a variety of vocational training internship programs. These programs would pay people using the Integrated Care Hub's services to provide services back to the Hub through learning laundry, building maintenance, and food service skills.
After a two-week training program provided by ReStart Kingston, workers move into one of three paid internship programs, run by Lionhearts Inc. Revenue from the services provided by internship participants will be reinvested by Lionhearts to maintain the program.
"It's not a handout, but a hand up. It's a real practical life step, but [also] just reminding people of how important they are – every individual has meaning, has purpose in life," Travis Blackmore, Executive Director of Lionhearts Inc., told Kingstonist. "It's not just about facilitating a job; life is so much more than that for all of us."
Christmas said that while most of the programs of the initiative are scheduled to begin in the new year, some programs, like the vocational training program, have already begun. Funding for the initiative is being released in three installments, with the final installment coming in the new year.
As part of the efforts in supporting those who use substances, Christmas emphasized the need to reduce the stigmatization around this population, which leads to feelings of isolation and hiding substance use. And there's substantial reason this support is needed locally: According to the Regional Coroner's Office of Ontario, deaths related to drug poisoning in the Kingston community increased 40 per cent between 2016 and 2020.
"This isn't a question of moral failing, this is a medical condition, and they have a right to accessing that care," she said in an interview with the Kingstonist. "Because believe me: most people who are using substances are doing so in the shadows. And a lot of those folks could be your neighbour or your work colleague."
More info? Support Not Stigma website
5.Update on Iron-Stained Water
Sent to Councillors July 13, forwarded to FKIH early November
Letter from Paul MacLatchy, Director of Environment, City of Kingston
"As an update to my last message, we have confirmed that the iron-stained water observed east of Rideau Street beside the tannery property was discharging from a buried storm drain that collects water from Rideau Street and the Caton's Pasture sport field area. Sampling and testing of the water revealed that some minor impairment of water quality was present due to slightly elevated levels of manganese and zinc. Further sampling and testing indicated that these concentrations were coming from a drain beneath the sports fields. While the orange iron staining is highly noticeable (especially in the springtime), the concentrations found within these waters meet all provincial standards for non-potable use and so do not constitute a threat to groundwater or surface water quality on the tannery site. The concentrations do slightly exceed our own sewer use bylaw standards for stormwater and so work is underway to divert the sport field under drainage away from the stormwater system and into the sanitary sewer system.
We are satisfied that that these waters pose no liability to the city or the adjacent tannery property"
New Unique Downtown Open Space -Play and Explore Water Snake
Received from the Kingstonist, Nov 10, 2022 – Jessica Foley
A new, interactive, 3D-printed installation can now be enjoyed along Kingston's downtown waterfront. Water Snake is an experiment in animating an underdeveloped space through a combination of design and new technology, according to a release from the City of Kingston.
Created by two Kingston-based companies, RAW Design Inc., an architecture and design firm, and Nidus3D, a tech company using 3D printing technology, Water Snake is made up of three segments that encourage play and exploration, and offer seating, the City stated. The ground mural was created by local artist, Jenny Moring.
Water Snake is nestled along the Waterfront Pathway between the Delta Hotel and Battery Park. According to the release, the artful ground activation brings colour to the area and responds to the form of the segments. The City said that together, these pieces help create a unique and playful urban space year-round. The area has also been upgraded with new planters and benches.
"This installation is unique to Kingston and aims to connect with the waterfront and provide residents and visitors the chance to discover and explore the area in a special way," said Danika Lochhead, Manager, Arts & Sector Development. "Its originality and experimentation as an interactive, artful yet functional piece also hopes to propose new ways of thinking about public spaces and how we use them."
Starting in spring 2023, the Fire Lane site and Water Snake will evolve through various activations to enhance how the installation appears and is used, according to the release.
This project was funded by the Canada Community Revitalization Fund and has been commissioned by the City of Kingston and Tourism Kingston.
In response to Kingstonist inquiries, the City said that the installation is complete and ready for visitors to enjoy. When you visit, the City encourages you to share your photos and experience with Water Snake! Use the hashtags #WaterSnakeYGK and #SnakeByTheLake."
Note: RAW Design occupies the old Bailey Broom Company at the corner of Rideau and Cataraqui Sts.
New Kingston Co-Housing Group
Received from the Kingstonist, Nov 6, 2022 – Michelle Dorey-Forestell
The COVID-19 pandemic exacerbated social isolation for most people, but especially those who live alone.
The profound effects of social isolation and loneliness on the human brain have been linked to higher risks for a variety of physical and mental conditions: high blood pressure, heart disease, obesity, a weakened immune system, anxiety, depression, cognitive decline, Alzheimer's disease, and even death, according to the American National Institute on Aging.
Enter cohousing – a type of collaborative housing that attempts to overcome the alienation of modern housing, where few people know their neighbours and there is little sense of community.
Cohousing combines the autonomy of compact, self-contained private dwellings with the benefits of shared, spacious community amenities that typically include a large dining room, kitchen, recreation spaces, meeting rooms, children's play spaces, guest rooms, workshops, and gardens. Cohousing neighbourhoods tend to offer environmentally sensitive designs with a pedestrian orientation and have documented lower vehicle use than conventional neighbourhoods.
The Canadian Cohousing Network (CCN), formed in 1992 in British Columbia, is a registered non-profit organization that promotes the creation of cohousing communities as a model for sustainable development by raising public awareness about cohousing and by bringing people together to form communities.
Locally, Lesley Donald is a spokesperson for Kingston Cohousing, a group of like-minded individuals who would like to see cohousing become a more natural way of living in Kingston, and perhaps a way of alleviating the housing crisis.
"Kingston's an interesting city because we have a very high senior population," Donald explained. "I happen to live in the Lakeside District in the west end of Kingston, and I'm pretty typical in my neighbourhood: I'm widowed, and I live alone in a family-sized home. There are lots of people in my neighbourhood in exactly the same situation. We are blocking up family-sized homes that families could move into because there's nowhere for us to go."
She pointed out that even if people have equity in a home, they may not be able to afford one of the high-end retirement homes. And many people she knows wouldn't choose to live in for-profit retirement homes: "I certainly wouldn't want to live in one. My next-door neighbour, who was 85, moved into one, and she described it to me as going back to high school… You are forced all day to deal with people that you may feel you have nothing in common with, and you have to eat all your meals with them. It just is really not an appealing environment."
Kingston Cohousing feels Kingston is an ideal location for a cohousing project because there is a significant amount of provincial and federal land sitting vacant in the city. Further, according to recent census figures, Kingston has over 20,000 seniors who live alone, at a time when elder care services are critically stretched.
The group also believes cohousing aligns with all of Kingston's current strategic priorities: climate action/intensification, healthy citizens, vibrant spaces, age-friendly city, diversity, and affordability. Also, the vision and mission of Kingston Cohousing align well with those set out in Kingston's 2021 Housing and Social Services Report, which emphasizes the benefits of community partnerships to meet the city's housing needs.
Homes for Heroes, with whom Kingston Cohousing has been in discussions, is another group working to create a specialized cohousing opportunity specifically for veterans in Kingston.
Kingston Cohousing hopes to create a community of up to 30 modest private dwellings with shared indoor and outdoor spaces, with a goal of occupancy within city limits by 2028. Residents will finance and occupy small, independent units, while sharing a common house and resources.
"Cohousing is typically high-density and energy efficient," said Donald. "We aim to showcase innovations in green construction and to design and promote an eco-friendly community with high walk and bike scores, access to transit, shared e-vehicles, community gardening, local food sourcing, and minimal waste."
Cohousing isn't just for seniors, however. Donald pointed out that it offers a new option for younger singles and families who are struggling to enter the housing market; in fact, it counts on them. "We're looking to create multi-generational communities because the research shows that those are the communities that thrive best. And when you bring in, for example, young families, then there's a sharing of resources. The younger people can mow the lawns and shovel the snow and do the heavy lifting, and the older people can help with child care, bookkeeping, things that people don't have time to do when they're working full time, necessarily."
She continued, "So that mature community members can age in place, we hope to use models like Oasis Senior Supportive Living to maintain resident health and thereby reduce the burden on publicly-funded care services. To attract younger individuals and families, we're exploring market-value rental options."
The community will be intentionally diverse, Donald said, welcoming people of various ages, backgrounds, abilities. and means. They are open to the possibility of sharing their site with affordable housing, a daycare, or other compatible community programs.
Donald stated that Kingston Cohousing would like to engage actively with all levels of government and other community partners, as co-citizens sharing the common goal of sustainable solutions to Kingston's housing crisis.
For more information or to get in touch with the organization, visit the Kingston Cohousing website. Click to see a nearly completed project in Bridgewater, Nova Scotia and a cohousing community proposed for Prince Edward County in a vacant school.
Great Lakes Cruising at the Kingston Coal Dock
Received from Ben Doornekamp, Nov 10, 2022
Doornekamp acquired the Kingston Coal Dock from the federal government in 2019 with a commitment to maintain the historic dock as a marine asset. Our team immediately began working to ready the Kingston Coal Dock to welcome Great Lakes cruise ships. Doornekamp has built a tremendous relationship with Tourism Kingston and the Great Lakes Cruising Association.
Covid slowed our plans but we like all ports across the St Lawrence Seaway and Great Lakes region, excitedly prepared to host cruise ships in 2022. We were pleased to host the Capt Matthew Flinders at the Kingston Coal Dock all season. The Flinders team departed late October for their winter berthage.
We also had the honour of hosting the HMCS GLACE BAY during the Great Lakes Deployment 2022. Her Majesty's Canadian Ship GLACE BAY is a Kingston Class Maritime Coastal Defense Vessel of the Royal Canadian Navy.
Our team is working with Tourism Kingston to get the word out to international cruise companies, that Kingston is ready to welcome Great Lakes cruising for the 2023 season.
All aboard!
Gifts of Waabooz
What: Land-based learning with the Kingston Indigenous Language Nest
Join KILN and Gericho B for a practical skills workshop on the respectful harvest, preparation, and cooking of our dear relation manidoo-waabooz (rabbit)
When: Nov 26, 11 am – 2:30 pm
Where: 610 Montreal Street, Kingston
Tickets: https://www.eventbrite.ca/e/gifts-of-waabooz-with-kiln-gericho-tickets-470684458887?utm_source=eventbrite&utm_medium=email&utm_content=follow_notification&utm_campaign=following_published_event&utm_term=Gifts+of+Waabooz+with+KILN+%26+Gericho&aff=ebemoffollowpublishemail
Remembering Rideau Street's Stuart Crawford, 1922 – 2022
https://hanleyspur.blogspot.com/2022/11/rideau-streets-own-stuart-crawford-1922.html?fbclid=IwAR0f5pa0412z0ZpBBRCHW85TDQv6SbExKnuUJ8nKxlJBno7mseeE6_G2TPM
FROM FURTHER AFIELD
Can wind decarbonize Great Lakes shipping? Cargo vessels "veer" into alternative power, Great Lakes Echo, November 7, 2022. A start up company recently got design approval to build a ship that moves cargo with sails rather than fuel. The 330-foot-long, hydrogen cell powered sailing vessel is proposed by the Veer Group, a Bahamas-based company committed to zero carbon emissions. The design was approved by the American Bureau of Shipping. Whether such vessels will someday ply the Great Lakes is uncertain. But interest is high in decarbonizing shipping.
Marine a key part of reaching Canada's net-zero goals, The Hill Times, November 9, 2022 (subscription required). CMC President and CEO, Bruce R. Burrows, pens this article which states that, by transitioning the transportation sector from trucks and cars—the biggest emitters—to marine cargo vessels, Canada can significantly reduce overall emissions and make significant steps forward to meet 2030 goals.
AMERICAS: US and Canada working towards Great Lakes green shipping corridor network, Bunkerspot, November 8, 2022. The US and Canada are seeking to establish a Great Lakes green shipping corridor network. The US and Canada say they intend to work with state, provincial, local, private-sector, non-governmental leaders, and Indigenous Peoples in Canada and the United States to host consultations with ports and other stakeholders to facilitate the establishment of the network.
Edmund Fitzgerald: See photos of the Great Lakes' most famous ship, MLive, November 10, 2022. Forty-seven years ago today, the Edmund Fitzgerald was caught in the grip of a deadly storm on Lake Superior. Investigators would later say the Mighty Fitz's course had put her in the "worst possible place" amid the monstrous waves of that November gale. When she sank with all 29 souls aboard on November 10, 1975, the big freighter's story quickly became the Great Lake's most well-known shipwreck.
.
The Big Blow is still the deadliest natural disaster in Great Lakes history, Yahoo News, November 7, 2022. The Great Lakes Storm of 1913 goes by multiple names, though it is historically referred to as the "Big Blow," the "Freshwater Fury," or the "White Hurricane."This particular storm in November 1913 was a blizzard with hurricane-force winds that devastated the Great Lakes basin in the United States and Ontario. It began on Nov. 7 and battered numerous regions in its path through Nov. 10.
Blue Fish News
Received from Blue Fish Canada, Nov 7, 2022
What's New at Blue Fish Canada:
Blue Fish Canada continues to add to it's inventory of unique lakes and rivers ideal for conducting research and providing training. Should you know of a lake, river or ocean coastline of specific interest to fish and fishing, and in need of some "special attention", drop us a line and we'll add it to our list of waterbodies to assess using our criteria developed with input from expert anglers, traditional knowledge keepers, and scientists. Send an email to comms@BlueFishCanada.ca.
FROM FARTHER AFIELD
Are Chemicals from Dead Bodies Oozing into Tap Water?
This article is adapted with permission from Over My Dead Body: Unearthing the Hidden History of America's Cemeteries by Greg Melville. © 2022 by Greg Melville. Published by Abrams Books.
Is it possible a little bit of great-grandma is running through the faucet?
BY GREG MELVILLE OCT 31, 2022
There isn't a large body of research on what graveyards do to America's underground water supply. But there's enough information to pose a rather uneasy question: Is it possible that a little bit of great-grandma is running through the faucet? Signs point to yes—and the situation could get worse.
Roughly half of Americans rely upon underground water sources for their drinking supply. And as above-ground reservoirs and rivers increasingly fall victim to extreme weather conditions—such as those epic floods that knocked out Jackson, Mississippi's water treatment facilities in August—and intensifying droughts hit broad swaths of the country, we're expected to become even more reliant on aquifers.
But, you may wonder, isn't water from aquifers purified before reaching your faucet anyway? Well, states and the federal government set strict water quality standards, but these benchmarks can go unmet until people are already exposed to contaminants. Systems all too often don't test water properly, or fail to report failed test results. One study estimated that about 21 million Americans got "water from systems that violated health standards" in 2015—the same year the Flint, Michigan, water crisis occurred, exposing as many as 100,000 people to lead. These problems could grow as ground sources become more impaired.
All the while, these underground sources are under constant threat from a silent, ever-encroaching source: the dead.
There are more than 140,000 known cemeteries in America. That's almost 10 times the number of Starbucks locations, a swath of land occupying more total space than the state of Delaware. Each single burial plot is like a mini pollution nightmare, awash with chemicals, pharmaceuticals, hazardous materials from medical devices, and bacteria. Not to mention, according to the Green Burial Council, the 20 million feet of varnished wood and 1.6 million tons of concrete that are placed into the ground annually as caskets and vaults.
But the worst gravesite pollutant is embalming fluid, a chemical cocktail of formaldehyde, methanol, and ethanol. Last year alone, American burials deposited roughly 4.5 million gallons of this toxic, cancer-causing preservative—about three gallons per body—into the soil. Not exactly the healthiest food for worms. And all of it has to go somewhere.
Research on how cemeteries contaminate water has been surprisingly scarce; a recent paper in Environmental Research Letters attributes that scientific "sensitivity" to the "traditional, spiritual, and religious significance" of burial grounds. But a small number of studies conducted on the subject reveal that cemeteries affect aquifers, as graves slowly release their toxins over the course of decades or even centuries. For instance, research on old burial grounds in New York and Iowa detected unusually high levels of arsenic, a substance that was outlawed in embalming in 1910, in nearby water tables.
There are many potential fixes for the creep of graveyard ooze into our aquifers—the easiest being to stop injecting the dead with chemicals. In fact, the U.S. is one of only a tiny handful of countries, almost exclusively English-speaking, where embalming is common. The Jewish and Muslim faiths actually prohibit the practice.
We have the Civil War to thank for our love of modern embalming. Prior to the 1860s, the preferred method of mourning in the U.S. was to display the dead, unpreserved, at home for a few days, allowing family and friends to visit them in a room called the parlor, or "death room," now known as the "living room." The body was then carried in a pine box, often made by the local cabinetmaker, to the nearby graveyard where it was interred and eventually became one with the earth. Dust to dust. But the Civil War led to soldiers dying far from home, their bodies sometimes left in open fields for days.
The U.S. Army began enlisting and training a legion of embalming surgeons to preserve some of the bodies so they could be shipped to their loved ones for a proper goodbye. A flash-embalming industry quickly emerged, with scores of freelance embalmers—of varying skills and degrees of shadiness—suddenly stalking the battlefields before fighting even ended.
A large portion of these entrepreneurs were coffin makers who saw the opportunity to upsell their services by preserving and shipping bodies. They set up tents and pre-charged some living soldiers for the privilege of being first in line for their services if death came for them. Some embalmers even preserved bodies without a family's permission, then held the corpse for ransom until helpless loved ones paid a fee.
And then, when President Abraham Lincoln was assassinated in 1865, his body was embalmed and placed on a two-week-long cross-country viewing tour that captivated the nation. (His eventual burial spot was in Springfield, Illinois.) A new all-American death tradition was born—and there was a burgeoning industry of full-service death professionals already at the ready. Chemical body preservation still thrives in modern times.
Fortunately, today there are many options to reduce a burial site's environmental footprint and better protect the water table. For example, the invention of biodegradable embalming fluids means that burial professionals can offer short-term body preservation until interment. Also, more than 350 cemeteries in the U.S. and Canada now allow for "natural burials" involving no chemicals or concrete vaults, with the body placed in the ground in a simple shroud or untreated wooden box.
Why hasn't Medical Care in Canada Included Teeth?
Received from TVO Nov 10.
https://www.tvo.org/article/why-hasnt-medical-care-in-canada-included-teeth
$10-A-Day Daycare Rollout Fraught with Uncertainties in Ontario
Received from the Kingstonist, Nov 7, – Michelle Dorey Forestell
Daycare is an important safety net (or parachute) for parents who need to work, but a lack of spots and uncertainty with the federal government's Canada-wide Early Learning and Child Care promises have left some parents feeling misled.
Kingston mom, Erika Smith, was excited to find out more about the federal government's Canada-wide Early Learning and Child Care system, which promises daycare at $10-a-day daycare for preschool-aged children across Canada. However, the promised rebates, which would see Ontarians saving an estimated average annual savings of $9,000 per child, compared to 2019 childcare fees, proved elusive to acquire.
"When I searched for information to try to see what's going on in Kingston with the program at various daycares, and just in general, it was difficult to find information," said Smith. "When the program was announced, you think, 'okay, the government's trying to figure it out, trying to make it work, and it's going to come into effect at some point. And you know, parents will get a rebate.'"
However, she noted, after moving to Ontario from Alberta, she was a bit jealous to discover her friends in Alberta were already accessing the program back in January 2022 and enjoying the rebates. It wasn't until March 2022 that Ontario became the last jurisdiction in Canada to sign on to the national Early Learning and Child Care Agreement with the federal government. Following that step, daycares were given the choice to opt-in or opt-out of the program, but with hesitancy and confusion amongst daycare providers, the deadline for that decision was delayed multiple times until the opt-in period finally ended on Nov. 1, 2022.
Smith's daycare notified parents in the summer that the deadline had been extended, and that they would continue looking into whether they would be opting in or opting out. "And then finally, in October," said Smith, "we got a note letting us know that they decided they're not going to opt-in to the program because there's just not enough information to guarantee that they will be able to continue to offer the level of care that they've been providing for many, many years."
Why are daycares reluctant to get on board?
Dr. Kristy Timmons, an Assistant Professor in the Faculty of Education at Queen's University, noted that the new program had different implications for different types of daycare providers. "We're talking about two different things… for-profit private childcare centres versus not-for-profit… not-for-profits are a little bit more optimistic about it, and the private sector in the early years is quite hesitant," she said.
Dr. Timmons explained that there can be fundamental differences in daycare business objectives. "I mean this in the nicest way possible, but if the underlying objective of the private childcare centre is to make a profit… it's a business… Whereas not-for-profit organizations' number one priority is to provide a high-quality environment… We know from research that non-profits provide higher-quality environments; they try to pay their educators more because the biggest predictor of quality is having quality educators. Registered Early Childhood Educators (ECEs) cost more than an assistant. Private childcare centres will have the minimum number of registered ECEs. and then they hire assistants to fill the other ratio spaces."
"Obviously there are outliers, there are for-profit private centres that are fabulous," she clarified. "That's not to say that that's not the case. But those are the ones that are really worried because some of the guidelines are focusing on having registered early childhood educators in this system, which would mean it [would] be more expensive for them."
Dr. Timmons explained that the rollout in Ontario has been fraught with "a lack of clarity on planning," and noted that daycares needed to opt in to the program in order to get information about how the program works.
"I think that there's a lot of misconceptions with opting in. So, there's this idea that you're going to be stuck in this program where if you opt in, and if you don't like the plan, you can't opt out," she said.
Dr. Timmons clarified that this is not the case; however, it does not seem to have been made clear to daycare providers that if they opted in, they could opt out later. "I don't know why a childcare centre, especially a not-for-profit, wouldn't opt in, knowing that they could opt out later."
She added that some daycare providers were concerned about how they might be perceived if they made a decision about the program and then changed their mind: "Parents might be upset if [the daycares] are trialling the program and then decide to opt-out, but many [parents] will be happy that you're at least trying to see how it works."
Another point of concern is that of expansion, Dr. Timmons continued. "So, the government wants to expand [the daycare program]. We need to expand, but we won't be able to do that unless we have a retention strategy."
She pointed out that it is difficult for the daycare sector to retain staff, and that low rates of pay often make the positions unappealing as a long-term career. "[The government] did put in wage enhancements, which is great, but that is to a floor of $18/hour, where the recommendation was for it to be $30. There's a big jump there. So, I think the concerns are how are we going to actually meet the goals of this plan without actually making sure that we're supporting the educators that are working in the program."
Trained ECEs can make better wages within the public elementary school system or simply get out of the daycare business entirely due to low pay, she explained, resulting in a severe lack of ECEs in the daycare sector.
All of the confusion hasn't helped Erika Smith and parents like her who need reliable childcare.
"I am just so grateful for my daycare; honestly, I never worry about my son when he's there," said Smith. "It's just something so important to be able to leave your child somewhere and not worry about what's happening with them. It's just such an important part of our infrastructure for people to be able to work [without worrying about childcare]."
Smith said that she's been left feeling misled after expecting that the federal and provincial partnership in this program would result in more daycare spots, "or more affordable daycare for the people who actually really need it."
Despite the fact that she won't be getting a rebate any time soon, Smith would like to see ECEs being paid more for the work they do.
"They are saints," she said.
Crop Alteration for Benefits?
Received from FreeThink, Nov 3, 2022 – Kristin Houser
Using the powerful gene-editing tool CRISPR, researchers are altering crops and animals to add desirable traits and remove undesirable ones.
Many of these edited plants and animals could appear in nature — due to a rare mutation, for example — setting them apart from the many GMOs that probably couldn't arise naturally, such as the disease-resistant honeysweet plum, which contains a gene from the ​​plum pox potyvirus (PPV).
This not only eases the path to regulatory approval, but could also help encourage public acceptance — a key part of getting CRISPR'd foods out of the lab and onto plates.
Here are some of the ways scientists are using CRISPR to create healthier, more appealing, and more resilient foods — putting us closer to a future in which every person not only has access to the healthy foods they need, but actually wants to eat those foods, too.
Boosted tomatoes: In September 2021, Japanese startup Sanatech Seed began selling the first CRISPR'd food to reach the consumer market: a variety of tomatoes containing high amounts of gamma aminobutyric acid (GABA).
GABA is a compound produced naturally in our brains. Research has linked it to reduced feelings of stress and anxiety, and some scientists suspect that increasing GABA levels may be able to treat high blood pressure, insomnia, and other health problems, too.
Rather than taking supplements, people in Japan can now increase their GABA intake by eating Sanatech's tomatoes, which have been edited to produce less of an enzyme that breaks down the fruit's natural GABA.
Super grains: According to the UN, we'll need to produce 50% more food by 2050 to feed the growing population. We're already using most of our high quality farmland, though, so we need to figure out how to produce more food on the same amount of land — and CRISPR can help.
Using CRISPR, researchers in China and Germany silenced a gene that restrains kernel production in corn. This increased the number of kernel rows on an ear from 14 to 16, leading to a 10% increase in crop yields. Silencing a comparable gene in rice increased yields by 8%.
Given that corn and rice already account for more than one-third of the calories consumed globally, these edited varieties could be hugely beneficial to the world's food supply in the future.
Tastier greens: Mustard greens are a low-calorie, nutrient-dense leafy vegetable, but they have a distinctly bitter flavor caused by a reaction between two components — and that flavor can discourage some grocery shoppers from putting the healthy veggie in their carts.
"People want healthy salads, but they keep buying romaine because they're used to the flavor," Tom Adams, CEO of food-tech startup PairWise, told Singularity Hub.
Using CRISPR, Pairwise edited out one of the two bitterness-causing components, creating mustard greens with a milder taste. The FDA has already approved the greens, and shoppers in California and the Pacific Northwest should start to see them in the produce section in 2023.
Climate-resistant cattle: Most of the CRISPR'd foods in development are crops, but in March 2022, the FDA gave researchers at Recombinetics, a Minnesota bioengineering company, the greenlight to market a genome-edited beef cattle for consumption.
Some cattle in subtropical and tropical areas have a rare, but naturally occurring genetic variant that causes them to develop a "slick" haircoat. Because this coat is shorter and lighter than the standard coat, those cattle are less prone to heat stress, which can be both deadly for cattle and costly for farmers.
Instead of trying to produce beef cattle with this trait this old fashioned way, through imprecise selective breeding, Reombinetics used CRISPR to give beef cattle an inheritable form of the variant, leading to a line of slick-coated beef cattle. At the time of the FDA's ruling, it said it expected to have meat from its heat-resistant animals ready for consumers within two years.
Prettier potatoes: When you slice or peel a potato, enzymes called "polyphenol oxidases" (PPOs) cause the starches in the tuber to react with the air and turn the potato's flesh brown — this can affect its nutritional value, as well as make the potato look less appealing.
In 2020, researchers at the Instituto Nacional de Tecnología Agropecuaria Balcarce in Argentina revealed that they'd used CRISPR to silence a gene that instructs cells to produce PPOs, resulting in potatoes with reduced browning.
Field trials are ongoing, with the goal of seeing how the taters perform under normal production conditions. The researchers hope to get enough data from those trials to register the variety with Argentina's National Institute of Seeds.
Heartier bananas: Banana xanthomonas wilt (BXW) is an easily spread bacterial disease that can affect every species of banana we cultivate. Over the past decade, it has caused billions of dollars in economic losses and threatened the jobs and food security of millions of people.
When a banana plant is infected, its expression of a gene called "downy mildew resistance 6" (DMR6) increases. That suppresses the plant's immune function, so researchers in Kenya used CRISPR to reduce the expression of DMR6 and create bananas that are resistant to BWX.
The edited bananas appeared no different from unedited varieties, but the researchers note that the fruits still need to prove themselves in field tests — so far, they've only been grown in greenhouses.
Fast-growing beef: Meat is in high demand, but the raising and slaughtering of animals is expensive, bad for the environment, and, arguably, unethical. Cultivated meat grown from cells in bioreactors could help solve these problems without forcing people to give up "real" meat.
It's still way more expensive to cultivate meat than to raise it on a farm, though — but by using CRISPR to make tiny changes to beef cells, alt-meat startup SCiFi Foods says it's encouraging the cells to grow at a larger scale in the lab while also cutting costs.
The company is still going through the process of getting its products — a mix of cultivated and plant-based meats — approved by regulators, but it expects to be ready to launch a burger in 2024.
Canada's Support of Line 5 Violates Indigenous Treaty Rights and harms the Natural World.
Received from the Toronto Star, Nov 10 – Michelle Woodhouse (3 minute read)
"Indigenous Nations are awaiting the ruling of the Bad River Band v. Enbridge trial, which will be critical in determining the fate of Enbridge's dangerous and decaying pipeline — Line 5. Line 5 is a 70-year-old, ill-maintained crude oil pipeline that the Canadian government continues to support despite the significant threat it poses to Indigenous rights, Canada's freshwater supply, and the environment.
In two separate court cases — Bad River Band v. Enbridge and the State of Michigan v. Enbridge — Canada has supported Enbridge by invoking a 1977 pipeline treaty as a means to keep the pipeline open. In supporting the ongoing operation of Line 5 and by invoking this treaty, Enbridge and Canada are working to circumvent tribal rights within the U.S. legal system for a pipeline that we do not need and have alternatives for.
Tribal nations within Michigan and Wisconsin signed treaties with the U.S. government in 1836, 1837, 1842 and 1854. These treaties guarantee that tribes retain the right to hunt, fish and gather in their traditional territories. Line 5 is a direct threat to these rights and the ecosystems that sustain them.
On top of these treaty rights, between 1994 and 2013, the Bureau of Indian Affairs assisted Bad River Band in acquiring ownership interests in 12 allotment parcels of land in the Line 5 corridor. In fact, the Wisconsin judge responsible for the Bad River Band v. Enbridge case ruled in their recent summary judgment that Bad River Band is within its sovereign power to evict Enbridge from its lands.
But Enbridge and Canada continue to violate the tribe's inherent rights. They propose that the only viable options to remove the threat Line 5 poses to the Great Lakes is to blast an unnecessary and dangerous tunnel through the ecologically sensitive Straits of Mackinac in Michigan and allow a reroute of 65 kilometres of pipeline around Bad River Band territory in Wisconsin.
Bad River Band and tribes within Michigan do not want to see the continued operation of Line 5. Nor do they wish to see a tunnel or reroute by Enbridge go forward. All 12 tribes within Michigan passed resolutions calling for the decommissioning of Line 5. Additionally, the Anishinabek Nation, which represents 39 First Nations communities in Ontario, supports the protection of the Great Lakes and wants to find solutions for a Line 5 closure.
In making treaties with the Crown, First Nations peoples did not give up their inherent title or rights to self-government, which extends to managing the lands and waters in their territories. These treaty rights are further affirmed by Section 35, Canada Constitution 1982 and must be recognized by Canada.
But the Government of Canada is giving more weight to the 1977 pipeline treaty — which makes no mention of tribal or First Nations rights — than it gives to treaties that it holds with First Nations across so-called Canada. All of this is happening during a time when Canada continues to make claims that it cares about reconciliation with Indigenous Peoples.
Indigenous Nations are traditional knowledge keepers and sacred protectors of the land and water for the people now and in the future. This affront to Indigenous rights and treaty rights is unacceptable. Inherent water rights for Indigenous Nations must be recognized and upheld. Tribal and First Nations must be fully engaged and listened to in any legislative or regulatory development pertaining to the waters of the Great Lakes and the Line 5 pipeline.
Sadly, it is in Enbridge's best interest to dismiss Indigenous treaty rights for a pipeline, regardless of moral or ethical implications. However, there is no excuse for the government of Canada to continue to put the fossil fuel economy ahead of inherent Indigenous treaty rights and the Great Lakes.
Michelle Woodhouse is water program manager at Environmental Defence and Métis water protector and Reg Niganobe is grand council chief of the Anishinabek Nation."
CHRISTMAS CRAFTS FOR KIDS
Little Pine Learners/ Mini Xmas Tree Lantern and others
https://littlepinelearners.com/mini-christmas-tree-lantern/
So that's it for now. Winter is here!
Cheers,
Mary Farrar, President,
Friends of Kingston Inner Harbour