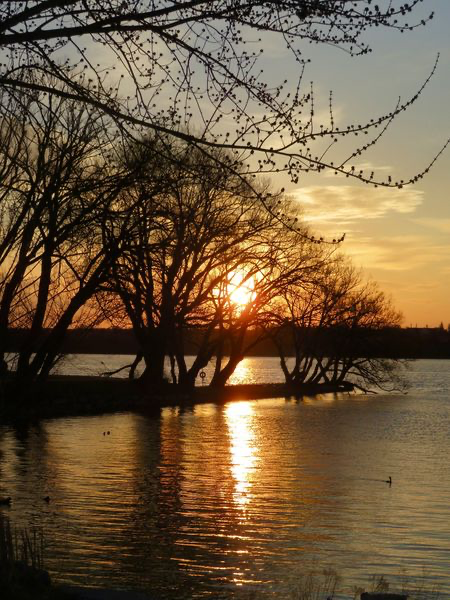 Dear Friends of Kingston Inner Harbour,
This is a special short newsletter focused on the increased density proposed for Kingston's Inner Harbour.

A POPULATION INCREASE OF THOUSANDS is on the horizon – more than any period in over a century. WHAT WILL BE THE IMPACT ON OUR COMMUNITY? ON GREENSPACE? ON THE ENVIRONMENT?

1. HOW WILL OUR HISTORIC DOWNTOWN BE AFFECTED? HOW WILL TOURISM BE AFFECTED?
Are we killing the goose that lays the golden egg? How does Kingston define its historic downtown? Other cities, like Paris, have legislation protecting the historic downtowns. High rises are encouraged outside the core. Density doesn't have to be high rise. McBurney Park is the city's most densely populated area with not a high rise in sight.

2. NO EXISTING COMMUNITY GROUPS ARE ADDRESSING THIS ISSUE.
Kingston has many wonderful community groups including neighbourhood associations, Arts groups, the Frontenac Heritage Foundation and Kingston Historical Society, Just Recovery, River First YGK, Turtles Kingston, Kingston Field Naturalists, and the Friends of Queen Street. NONE OF THESE IS EXAMINING HOW SO MANY PROPOSED DEVELOPMENTS WILL TOTALLY CHANGE THE CITY, ESPECIALLY NORTH KING'S TOWN.

3. WHAT WILL BE THE EFFECT ON BELLE PARK? ON BELLE ISLAND? ON DOUG FLUHRER PARK? ON THE TURTLES AND OTHER WILDLIFE?

4. WHAT ABOUT CLIMATE CHANGE AND THE NEED FOR TREES? WHAT ABOUT THE TANNERY TREES?

5. WE NEED DENSIFICATION. WE NEED AFFORDABLE HOUSING IN AND NEAR DOWNTOWN. BUT IT NEEDS TO BE APPROPRIATE – IN A WAY THAT PRESERVES THE HUMAN SCALE OF THE DOWNTOWN WE VALUE. WHAT ABOUT OTHER DENSIFICATION LOCATIONS NEAR THE HISTORIC DOWNTOWN?

WHAT YOU CAN DO!
Come to a meeting to learn more.
Together we can consider possibilities and decide on paths forward.
When: THURSDAY, OCT 12 at 6:30 PM
Where: FRONTENAC VILLAGE CONDO COMMON ROOM
Directions: Go as far north as possible on King St. to the cul-de-sac entry to the parking lot. Directions to the common room will be posted there.
See you there!
SPREAD THE WORD. BRING ALONG A FRIEND – OR TWO OR THREE.


SOME BACKGROUND INFORMATION ON FIVE PROPOSED INNER HARBOUR DEVELOPMENTS.

a) 1650 Residential Units Proposed
Owner: Jay Patry Enterprises
Applicant: 2606609 Ontario Inc.(IBI Group, 650 Dalton Ave, Kingston)
Location: 2 River Street and 50 Orchard Street
Link to Description: https://aca-prodca.accela.com/KINGSTON/Cap/CapDetail.aspx?Module=Planning&TabName=Planning&capID1=REC17&capID2=00000&capID3=000M7&agencyCode=KINGSTON&IsToShowInspection=
Record Status: Decision Appealed.
Upcoming Ontario Land Tribunal Hearing: Feb 21, 2024 at 10:00 am.
OLT Case No. OLT-22-004597, OLT Case Name: 2606609 Ontario Inc. v. Kingston (City)
At: http://global.gotomeeting.com/join/638422541
Contact: Mark Touw, mark.touw@ibigroup.com

b) 76 Residential Units Proposed
Owner: Rose Kove Developments
Applicant Fotenn Planning Consultants
Location: 5-7 Cataraqui Street (near the old Bailey Broom Factory)
Link to Description: https://www.cityofkingston.ca/documents/10180/39989399/Planning-Committee_Meeting-15-2023_Report-PC_23-033_5-7-Cataraqui-Street.pdf/e9b87e99-3478-791a-bd5b-01498eabbe24?t=1693590183827 and
https://aca-prodca.accela.com/KINGSTON/Cap/CapDetail.aspx?Module=Planning&TabName=Planning&capID1=REC21&capid2=00000&capid3=002PF&agencycode=kingston&IsToShowInspection
Contact: Adam Koven at Royal LePage, 613-544-4141 or Tim Park – tpark@cityofkingston.ca
Record Status: In Appeal Period (although the link says it passed Planning on Sept 7).

c) 50 Residential Units Planned.
Owner: City Flats Development
Applicant: City Flats Development
Location: Green Space just South of Woolen Mill.
Contact: Pete Sauerbrai – pete@cityflats.ca
Recent Correspondence:
"Zoning in place for 50 residential units and ground floor commercial or retail space of some sort.
We've just received the phase 2 environmental report and the remediation plan for the site. Before we can start the project we need to get a Record of Site Condition from the Ministry of the Environment which is going to take 1-2 years from now to get after the remediation is complete. Essentially we won't be able to start anytime soon so things are on pause for now and we haven't finalized the architecture yet. "

d) 158 Residential Units Proposed (155 within 14 Storey Tower + 3 live-work townhouses at grade along Wellington Street.)
Applicant: Arcadis on behalf of LAPE Holdings Corporation
Location: 279 Wellington St. and 49 Place d'Armes (OHIP building parking lot)
Link to Description -See Exhibit A:
https://www.cityofkingston.ca/documents/10180/40001357/Planning-Committee_Meeting-16-2023_Report-PC-23-039_Community-Meeting-279-Wellington-Street-and-64-Barrack-Street.pdf/163fb2a0-1e56-6d62-df83-6e0ad9742256?t=1695908258263
NOTES: Mechanical penthouse will be an additional 5-6 metres above the 14 storey tower.
Contact: Lindsay Reid – lcreid@cityofkingston.ca

e) 287 Residential Units (condominiums) proposed in 25 storey building
Owner: IN8 Developments Inc. (NOTE: Same owner as the Capitol condos)
Applicant (On behalf of IN8): Fotenn Consultants Inc
Location: 64 Barrack St. (
Current site of Goodlife Fitness and H'Art Studios)
Link to Description – See Exhibit B:
https://www.cityofkingston.ca/documents/10180/40001357/Planning-Committee_Meeting-16-2023_Report-PC-23-039_Community-Meeting-279-Wellington-Street-and-64-Barrack-Street.pdf/163fb2a0-1e56-6d62-df83-6e0ad9742256?t=1695908258263
Contact: Mike Keene c/o Fotenn Consultants

f & g) 200 residential units on Block 5 of the North Block (currently under construction with 23 storeys), and 180 residential units on Block 3 of the North Block – next to Goodlife.
Owner: Homestead Development.
Status: Block 5 (under construction) is approved for 23 storeys. Block 3 (not yet under construction) is approved for 19 storeys.

WITH A CONSERVATIVE ESTIMATE OF 1.5 RESIDENTS PER UNIT,THERE IS A TOTAL OF
1650 + 76 +50 + 158 + 287 + 200 + 180 = 2,601 x 1.5 = 3,901 PERSONS.

This will change the character of the Inner Harbour forever. And numbers may well be higher.
The mayor has stated on video that the number at the Tannery alone will be closer to 5000.
THIS COULD MEAN AN INCREASE IN DENSITY APPROACHING 9,000.

Here are the main points in an e-mail I sent to Planning as follow-up to a public hearing about two proposed downtown high rises:
1. YES, WE WANT TO GET RID OF URBAN SPRAWL
THE NEED IS FOR APPROPRIATE DEVELOPMENT DOWNTOWN.
CONVERTING PARKING LOTS INTO BUILDINGS IS APPROPRIATE –
BUT NOT WITH SUCH HEIGHT AND NOT ON THE WATERFRONT.

2. AESTHETICS MATTER
Neither of the proposed high rises is pleasing. Kingston has great buildings from the 1800s.
Great design doesn't necessarily cost more.

3. FLOODING CONCERNS
With Climate Change, more extreme rains are occurring. A few years ago at the bottom of Bay Street, the water was above the wheels of cars driving on Wellington St. It was dangerous. Underground parking could be really problematic? Insurance?

4. TURTLES MATTER
The Friends of Kingston Inner Harbour care about turtles. For 5 years, we organized 50 community volunteers each year to document turtle behaviour every morning and evening on a schedule – with results submitted to iNaturalist. We also did a pilot study attaching antennae to six turtles to document range. We won an international award from Freshwater Future for our efforts. People care about turtles. Last year two turtles in the OHIP parking lot were killed. Official policy needs to be created in consultation with Lesley Rudy of Ontario Nature to protect turtles during and after developments.

5. INEFFICIENT AND EXPENSIVE PROCESS
Developers ask for high buildings with the expectation that they will settle for less when community groups join forces to challenge them.
The city should have an Official Plan that actually means something AND STICK TO IT!.
Then development could happen faster and at much less expense for both city and community members.

6. DENSITY, AND GREENSPACE CONCERNS
Seven downtown developments are currently happening or under negotiation:
This will bring LITERALLY THOUSANDS more people into the Inner Harbour neighbourhood who will need more amenities and green space.

7. TRAFFIC CONCERNS
There appears to be no integrated approach.
Each development has its own traffic assessment. THIS DOES NOT MAKE SENSE.

8. CLIMATE CHANGE AND TREES
Wherever possible, existing trees should be saved and more trees planted, not cut down.

9. PAST HISTORY – A QUESTION
When construction in Block D was under debate years ago, the argument was that it was needed for downtown business revitalization.
Apparently what actually happened is that Block D residents drive their cars to the west end to shop. WILL MORE DOWNTOWN RESIDENTS ACTUALLY SOLVE THE PROBLEMS OF THE DOWNTOWN BIA?

Thanks so much for considering all of this information.
PLEASE CONSIDER COMING TO THE INFORMATIONAL MEETING, THURSDAY, OCTOBER 12 AT 6;30 PM IN THE COMMON ROOM OF THE FRONTENAC VILLAGE CONDO.
Come to learn more, ask questions, listen to the opinions of other local community members, and share what you think.
Cheers,
Mary Farrar,
President, Friends of Kingston Inner Harbour